The bedroom in modern spaces has transformed from a purely functional sleeping area into a relaxation spot. The primary piece of furniture in this room is still the bed. Nowadays, however, you will now need other furniture pieces to make it a relaxation spot. One of these is a chair. Although you can place a chair anywhere in your bedroom, most people opt to have an entire sitting area in their bedroom if they have space.
There are different types of chairs that you will come across when you buy bedroom furniture in the UK. When picking chairs, choose a design that will suit a simple bedroom layout so that you are sure that it fits into yours. You should also opt for tones that add a pop of colour in your bedroom rather than match the subdued tones in most bedrooms. The following are the seat options that you can have for your bedroom:
Ottoman
This is a unique and popular option for bedrooms. In a few cases, you can maximise its use in your bedroom by having a detachable top that offers extra storage in your ottoman. It can additionally be used as a coffee table, and it comes in multiple sizes. You can go for one long rectangular ottoman or have two small square or round ottomans placed at the bottom of your bed. There is a variation as simple as a bench with a padded top and an open bottom for those looking for a simple and inexpensive seating choice. Ottomans are your ideal seating choice if you are looking for a multifunctional piece of furniture.
Armchair
This is an excellent choice for those who have an entertainment unit in their bedrooms. It is perfect when watching television. Armchairs will also make an excellent choice for a romantic breakfast. However, they suffice for large bedrooms since you will generally need two of them and a coffee table. Moreover, most armchairs for bedrooms are designed for luxury ones and are hence large.
Hanging Chair
This is made of plastic, wood, or fabric and hangs on a corner of the bedroom. It is ideal for relaxation after a hard day or for enjoying your scenery on a lazy morning. As such, it is mostly placed near the window. Hanging chairs will not only add a unique touch to your bedroom but will also make it feel extremely comfortable.
Chaise Lounge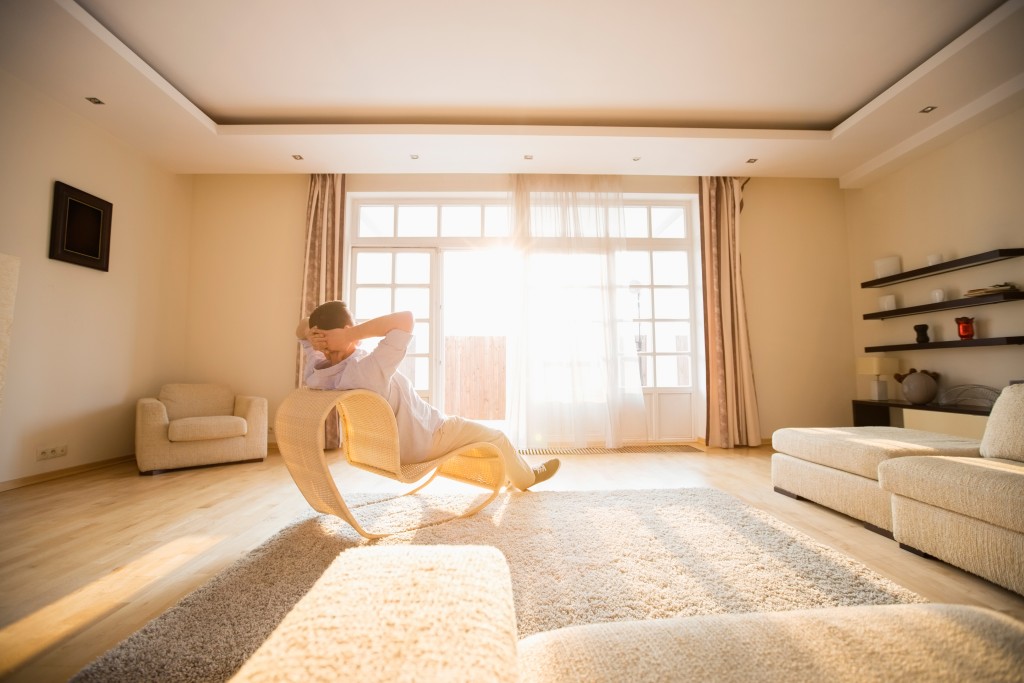 This is an amazing alternative for those looking for a relaxation chair for their bedroom. A chaise lounge resembles a bench but has low backrests for additional comfort. There are different types of lounge chairs to suit various bedroom themes. Unlike most bedroom seating options, a chaise lounge will comfortably fit in any area of your bedroom.
The seating options mentioned above are the best choice for those looking to add a touch of class to their bedrooms. Fortunately, they are inexpensive and will match multiple types of bedroom styles, so they will not eat into your finances. Moreover, people will not keep sitting on your bed, thus boosting the durability of your mattress and cleanliness of your bed.