Planning a wedding is an exciting experience, especially for brides who love everything about style and design. It's a perfect event where you can have fun choosing from various wedding styles and themes. If you also love fashion, you will definitely enjoy the idea that you take your time deciding on the perfect wedding outfits for your big day. The challenge here is that you may find it confusing to finalize your options, especially when picking your wardrobe for the wedding. This is probably why many couples, especially brides-to-be, consult professional stylists to help them with the outfit-picking process.
Deciding to Go for Traditional or Trendy Wedding Outfits
Brides who love dressing up may think that picking the perfect wedding gown will be a breeze. However, being a fan of fashionable items may make the process more challenging. For instance, if you visit a shop and check wedding dresses, you might feel overwhelmed because there are tons of great designs to choose from. To help you narrow down your choices, consider focusing on specific styles first. First, decide whether you will go for traditional or trendy outfits.
Traditional wedding outfits— Traditional wedding gowns are perfect for brides who love classic and timeless pieces. It's mostly composed of pure white dresses, complete with veils and elegant accessories, including earrings, necklaces, rings, and even bracelets. The idea of going traditional is to ensure that people, especially you, can appreciate the beauty of the outfit even after several years.
Trendy wedding outfits—Trendy wedding attires are ideal for brides who love embracing modern styles and designs. It's for those who love fun and adventure, especially when it comes to picking outfits. If you are more into modern concepts, you will appreciate trendy wedding outfits. With trendy outfits, you can do away with the traditional white wedding dress and pick a different color. You can also request unique cuts and playful designs and patterns.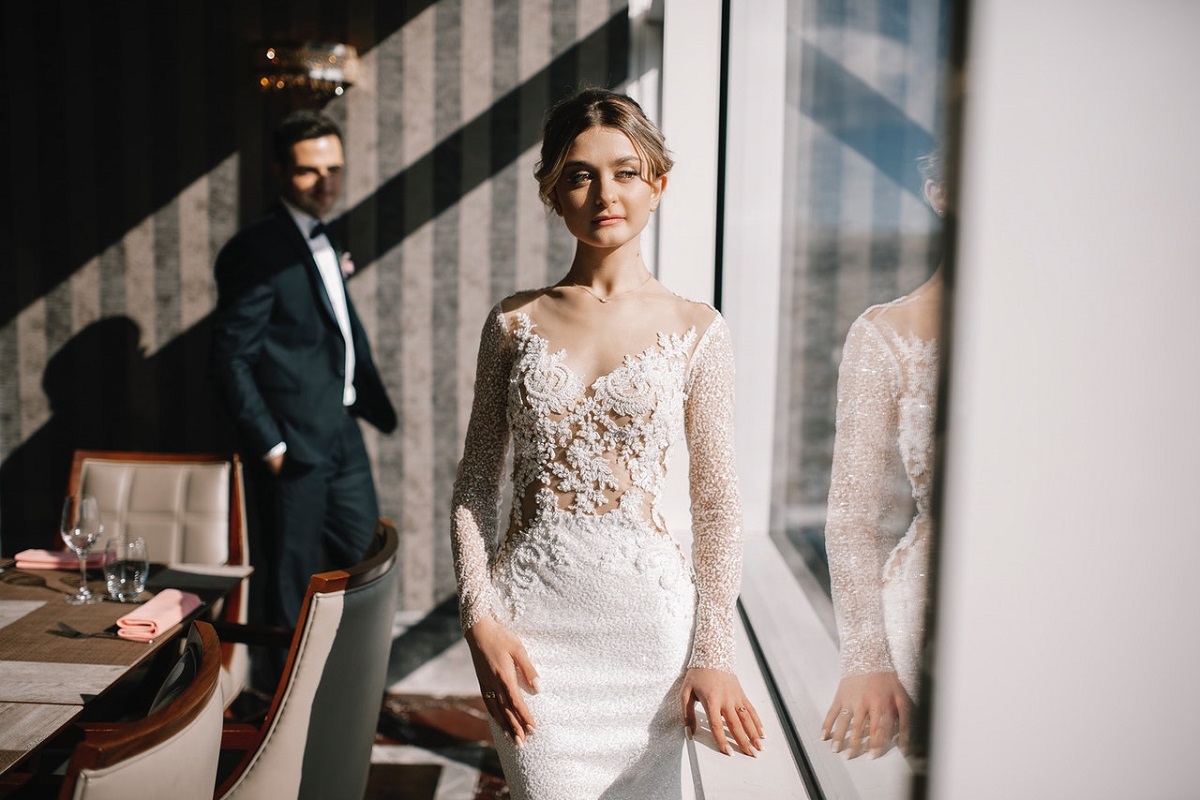 Practical Reminders to Avoid Issues about Wedding Outfits
Choosing the perfect wedding attire can definitely become a chore, especially if you can't finalize your options. Even deciding between trendy or traditional styles may still confuse you. Thus, it's crucial that you take some time to build a reliable team that can assist you in helping you make the final touches in your wedding preparations. Here are additional tips to help make sure you don't experience major problems when picking your wedding outfit:
Make sure you pick a style that flatters your body shape—Whether you pick a traditional or a trendy wedding outfit, ensure it's ideal for your body shape. This means you have to choose specific cuts and silhouettes that flatter your size, frame, and shape.
Schedule wedding dress appointments early—Find a reliable wedding dress supplier and schedule an appointment as early as you can. Keep in mind that most in-demand suppliers get fully booked quickly. Thus, ensure that you don't miss a slot by making an appointment.
Consider your groom's outfit as well—Don't be too focused on your wedding gown. Keep in mind that you also need to consider your groom's outfit. You have to make sure that the style of your outfits complements each other. For instance, if you choose a trendy wedding gown, you have to make sure your groom also chooses a style with the same vibe as your dress.
Make sure you are comfortable wearing your wedding gown—Try on wedding dresses and make sure you like the cut and style of that particular dress. Ensure that you feel comfortable and that you can still move around while wearing that particular wedding dress style. This way, you don't need to worry about not being able to walk properly during your special day.
Don't overspend on your wedding dress—Consider your wedding budget before you proceed to finalize your gown. If you don't have any idea how much wedding attires cost, you can start asking suppliers about them. You can also request a quote so you will have an idea of how much you need to allocate for your dress. Make sure that you can afford the gown so that you avoid experiencing financial struggles when paying for other wedding suppliers.
Finalizing your wedding attire may be tiring, but it can also bring you a significant sense of fulfillment. This is especially true if you can successfully look for the perfect dress that fits your style and personality. However, you need to remind yourself of other important tasks you need to complete regarding your wedding preparations. Thus, don't spend all your time and effort picking the right outfits. Ensure you still follow a strict schedule for your wedding planning to make sure you don't miss out on any important detail for your special day.