All the recent global concerns may have taken a toll on you, and it's sometimes easier to just quit on your career and take a different path. Without seeing some light on the horizon, it's terrifying to keep on moving forward because of the lack of assurance that it will all pay off.
However, it is when times are tough that you need to keep pushing through. Even though it may seem difficult, there are countless ways that you can keep advancing your career. You've already taken the first step by clicking on this article. Allow us to assist you with the next ones.
Tips for Career Development
Developing your career is important now more than ever. The years you've spent establishing your name in the field or profession you are in should not be put to waste. That's why we've prepared the following tips for you on how you can still keep your career growing despite the hardships.
Work on Goals that Matter
It doesn't matter if the profession you're currently in is not your dream job. All of us have to start somewhere. However, don't let this be an excuse to be unproductive. We know that you need to stay motivated and challenged enough to finish a task. That's why you must work on goals that matter. Even if the assignment you're given is not as exciting as you thought it would be, it's important that you see the positive side to it. Always set your goals for career and personal development and see tasks as an opportunity to learn more.
Take CPD Units
If you want a more tangible tip, perhaps you should consider taking CPD units. Continuing professional development is about enhancing your skills and abilities necessary to do well in the workplace. There are plenty of universities that offer this, and before you start making up excuses about not having the time to go back to school because you already have too much on your plate with your full-time job, there are CPD courses you can take online for more flexible learning.
Develop an Organized Attitude
There are different types of organizational skills, and all of these are important if you want to succeed in the workplace. Knowing how to manage your time properly is essential in keeping up with your tasks and making sure that the progress is steady. If you feel that you don't have enough skills when it comes to being organized, there are plenty of online and offline resources that can help you develop this attitude.
Learn More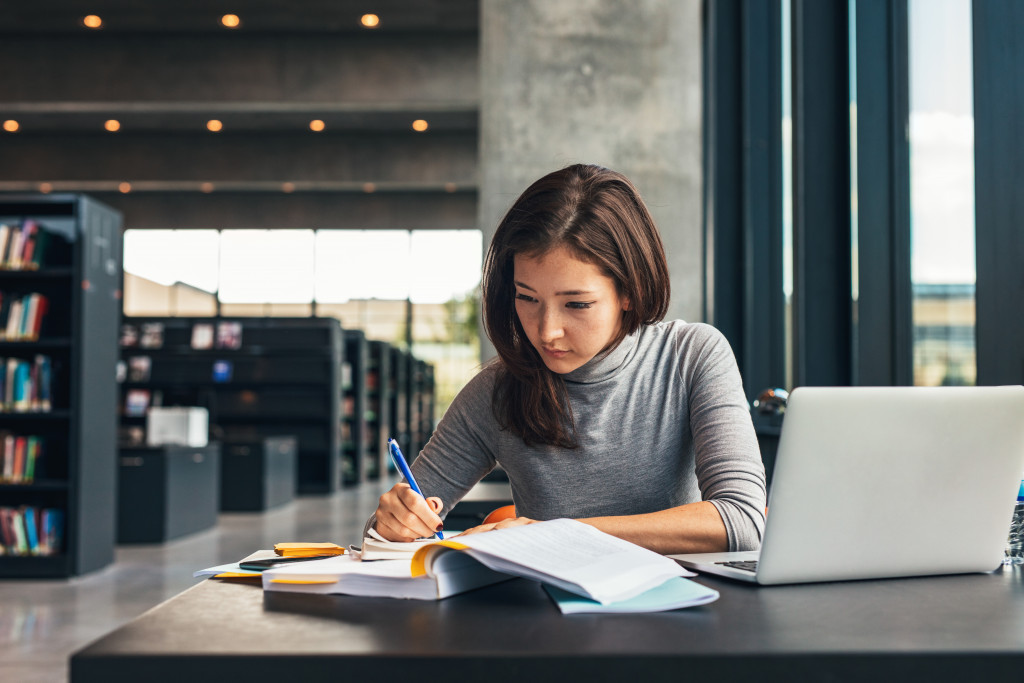 You are getting paid for the skills you have. Ergo, more skills mean earning more. Whatever task is given to you, make sure that you acquire new skills. Every new skill is important, even if it's not related to your current field. For example, if you have the chance to negotiate and talk to other people, take it. You'll learn more about how to conduct yourself when dealing with people, and you will develop your social skills. If there's one thing we should tell you, any type of job requires social skills to some degree. Learning more also guarantees that you are equipped to handle the next big opportunity if it comes up.
Embrace Your Power
Whatever your current position in the workplace is, embrace it. Learn how to navigate your power to excel in the workplace. There are lots of traits that guarantee success. While you can learn these by reading books, it's also important to see them first-hand. Try to observe the higher-ranking professionals in your workplace and how they used their power to achieve the level of success they currently in. The next step would be to incorporate these attitudes into your own personal tasks.
Focus on Results
Productivity is not so much about how many hours you spent in the workplace today, but rather how far your progress has reached. It doesn't matter if you work 12 hours a day if someone else can finish your task in half of that time. Don't pay too much attention to the number of hours but rather to the quality of your work. Making sure that you finish tasks as quickly as you can is important in developing your career.
Developing your career is an uphill battle. It can, and it will be exhausting, but your resilience and a positive mindset are all it takes to win and be successful. Always see challenges and setbacks as learning curves. Gather all the knowledge you can from every experience, and you can guarantee that your career develops into what you want it to be.