The New Year (and new decade) is finally here, which means Valentine's Day is just around the corner. With about a month left before V-Day, you have ample time to look for a gift that your significant other will appreciate.
More than any holiday or gift-giving occasion, Valentine's Day seems the hardest to shop for. The present you'll choose needs to show thoughtfulness, be consistent with whatever stage you are in the relationship, and embody the tastes of your girlfriend or wife.
With that said, you don't want to give the same ol' box of chocolates and a bouquet of flowers or a stuffed teddy bear. While these are good gifts, they've become quite common and impersonal—definitely not the vibe you want to give the special woman in your life.
For more exciting gift-giving this coming Valentine's Day, we've curated a list of unique presents your lady love will surely appreciate
1. Heart-Shaped Bamboo Plant
If you're heeding our advice of steering clear of bouquets but you still want something from nature to give your girlfriend or wife, a heart-shaped bamboo plant might be just what you're looking for.
These are low-maintenance and last longer than a standard bouquet of flowers so your girl will be reminded of your thoughtfulness every day. What's more, bamboo is believed to bring good fortune and positive energy in Chinese traditional culture, so this could only mean good things for your relationship.
2. A Taste of Home
Did you know that a person moves an average of 11.7 times in their life? If your significant other is missing the place she grew up in, you might want to give her something that will remind her of that.
Look for a cactus-bearing souvenir in Phoenix, prepare a Texas-inspired steak and barbecue romantic dinner if she's from the Lone Star State, or surprise her with a personalized mask reminiscent of Mardi Gras in New Orleans.
3. A Handwritten Letter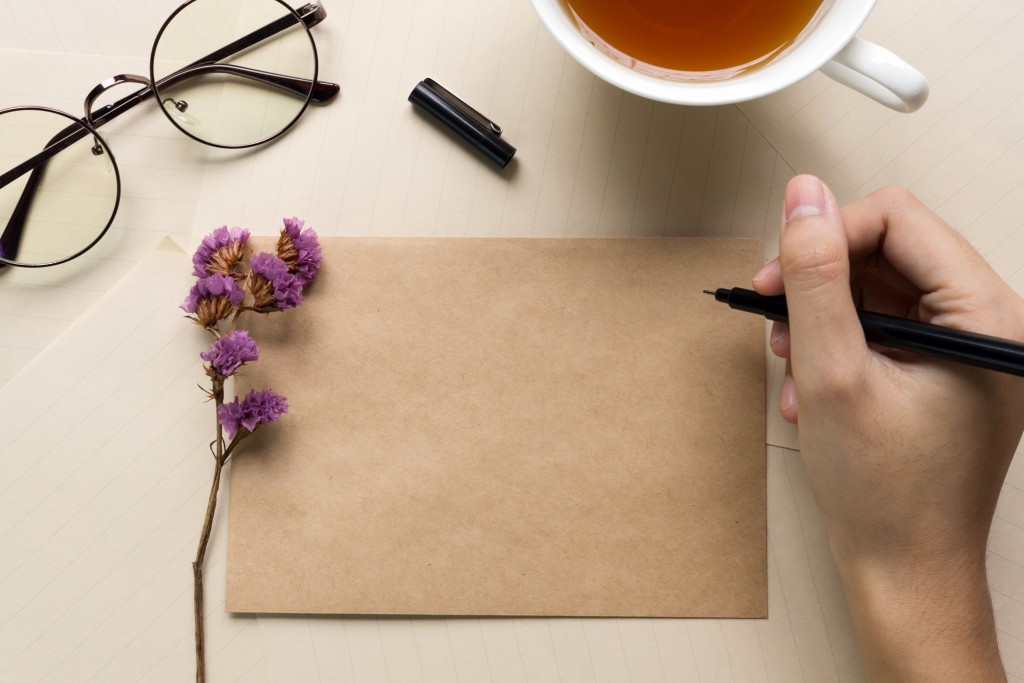 If your girl ever watched (and loved) the movie Letters to Juliet, she'll definitely appreciate receiving a letter from you. Nothing says straight from the heart more than a handwritten declaration of love.
If you want to give your gift a little twist, check out Lea Redmond's Letters to My Love. It's a collection of aerograms with prompts like "When we first met…" and "What I love about us" to help you spell out your love for wife or girlfriend. They can reread these in the future or when your relationship hits a bump and you both need reminding of why you chose each other as partners.
4. A Star Map
There's something inherently romantic about the stars and the best thing about them is, they never look the same or are in exactly the same place twice—at least, not to your vanatge point. So, when it comes to the alignment of the stars when you and your beau first met, when you first kissed, and when you first told her you loved her? Those are all completely unique. Give your girl a star map, available at different online stores, of one of the most memorable events in your relationship and she'll cherish it forever.
Creative, meaningful Valentine's Day gifts aren't hard to find as long as you know the woman you love well. But keep in mind that this occasion is only one day, so show her your love in a hundred different ways even on ordinary days.