Strong family ties are crucial for many aspects of life, including proper child development, happiness, and success. If you have a close-knit family, you know the joy of having their support. Human beings are social creatures and need genuine bonds with others to feel secure.
Families provide this sense of stability and safety. A functional family is also crucial in shaping how children grow up. Knowing that you have a supportive family network gives you the strength to face any challenge.
Regarding special family occasions, preparation is key to ensuring the event goes off without a hitch. Here are some tips to help you get ready:
Start preparations early.
It is important to start preparations early to avoid any last-minute surprises or complications. This will allow you enough time to make necessary arrangements and ensure that everything runs smoothly. By planning, you can also avoid any stress or anxiety that may come with late preparations. Start by creating a timeline of the event, including when each task needs to be completed. Then, begin working on each task promptly to avoid any delays.
But you should remember that preparing for a family occasion is not limited to the event itself. You must also prepare yourself, especially if it's a formal event. So, you should decide what you wear, get your hair done, and ensure you have everything you need well in advance. You need to look for a dress that's suitable for the occasion. You should also set an appointment with a reputable blowout salon to ensure your hair looks fabulous during the event.
Create a budget and stick to it.
One of the most critical aspects of preparing for a family occasion is creating and sticking to a budget. This will help ensure that you don't overspend on the event and end up in debt.
To start creating your budget, sit down and list all of the potential expenses you may incur. This could include food, decorations, entertainment, invitations, and favors. Once you have a comprehensive list, begin assigning dollar amounts to each item. It's essential to be realistic with your estimates.
Once you have a budget, do your best to stick to it. This may mean making sacrifices, such as opting for cheaper decorations or skipping the favors. But by sticking to your budget, you'll be able to enjoy the event without financial stress.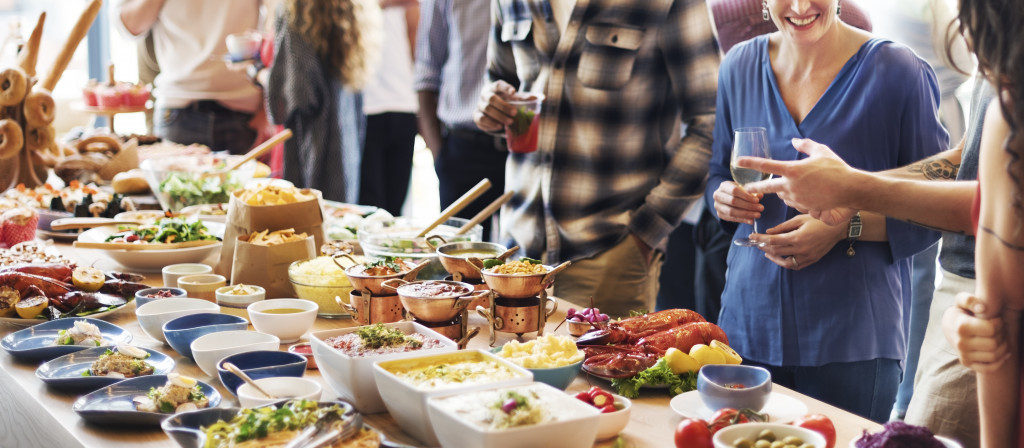 Delegate tasks to family members.
Delegation is one of the most critical aspects of preparing for a special family occasion. By delegating tasks to family members, you can improve your communication and management skills as an event planner and business professional. Delegating tasks will also help you de-stress and improve your relationship with your staff and attendees.
Delegating tasks also increases efficiency in preparing for the event. You will have more time to focus on the big picture and ensure that all of the details are in place when you delegate tasks to others. It also allows you to take a step back and assess the situation from a higher perspective, which can be invaluable in deciding what needs to be done.
Of course, delegating doesn't mean that you should give away all of the responsibility for the event. You will still need to be the one in charge and make sure that everything is running smoothly. But by delegating tasks, you can take some of the pressure off yourself and focus on what's important – making your family occasion a success!
Plan the menu and send out invitations.
Planning the menu and sending out invitations is crucial because it ensures that everyone knows what is going to be served and when the party will start. This way, people can plan accordingly and make sure they can attend. It also ensures that no one is left out or surprises everyone with an unexpected appearance.
Sending out invitations also allows you to gauge how many people will be attending. This is important because it gives you an idea of how much food to prepare and how many chairs to set up. It also helps you plan for any special needs guests may have, such as dietary restrictions.
Planning makes parties more fun for everyone involved. It takes the stress out of the event and allows you to enjoy the company of your guests. So, when planning your next family gathering, give yourself plenty of time to prepare by sending out invitations early and planning the menu. This way, everyone can relax and enjoy the occasion.
Family gatherings are a great way to bond with loved ones and create lasting memories. But they can also be a lot of work to plan and prepare for. By following these tips, you can make the planning process a little easier and ensure that your family occasion is a success.