Having a playroom gives children a space to stretch their creativity, while containing their mess from getting all around the house. If you have the space to turn into a playroom, how do you design it? And how can you keep it organised? These ideas might help.
Coordinate with your child
This room is for them anyway, so your primary consideration should be how your kid will use it. You cannot fit all the toys and activities you can think of into one room (and even if you can, your kid will surely not use them all). When designing the playroom, you should work with your child to figure out what they want for it. They will be more likely to cherish the place if they were involved in making decisions about it.
You may also consider focusing on certain elements, like arts and crafts, to add fun and a theme to the room. Get creative and try adding specific items that would help you manage the space while also being playful. Having a chalkboard wall, for example, could keep the crayons off the wall if your child is a doodler.
Have a diverse selection of furniture
Kids easily grow out of things and only a few of the stuff you put into the playroom will stay for long. When your child is little, an adjustable play table could keep up as they grow, but you can have regular-sized desks or tables too. They will eventually grow into it, and they can use it with adjustable desk chairs in the meantime. You can go as casual as can be with the seating, like having bean bag chairs that are easy to toss around.
Your child could change tastes as they grow up, so having light and easy to move furniture would make it easier to change up the room whenever needed.
Invest in storage
Since playrooms are meant to handle a lot of clutter, having plenty of storage options would be ideal. Consider getting a mix of closed and open storage. You can put away tiny pieces and messier items, like glitter and glue, in the closed storage. Meanwhile, open storage spaces allow you to display the pretty toys that add to the room's character, while keeping them within reach.
Arts and crafts supplies are best stored in a movable storage, like trays or a tote trolley. This way, your child can create stuff wherever they feel comfortable in the room. It can be easier to clean, too.
Constantly purge old items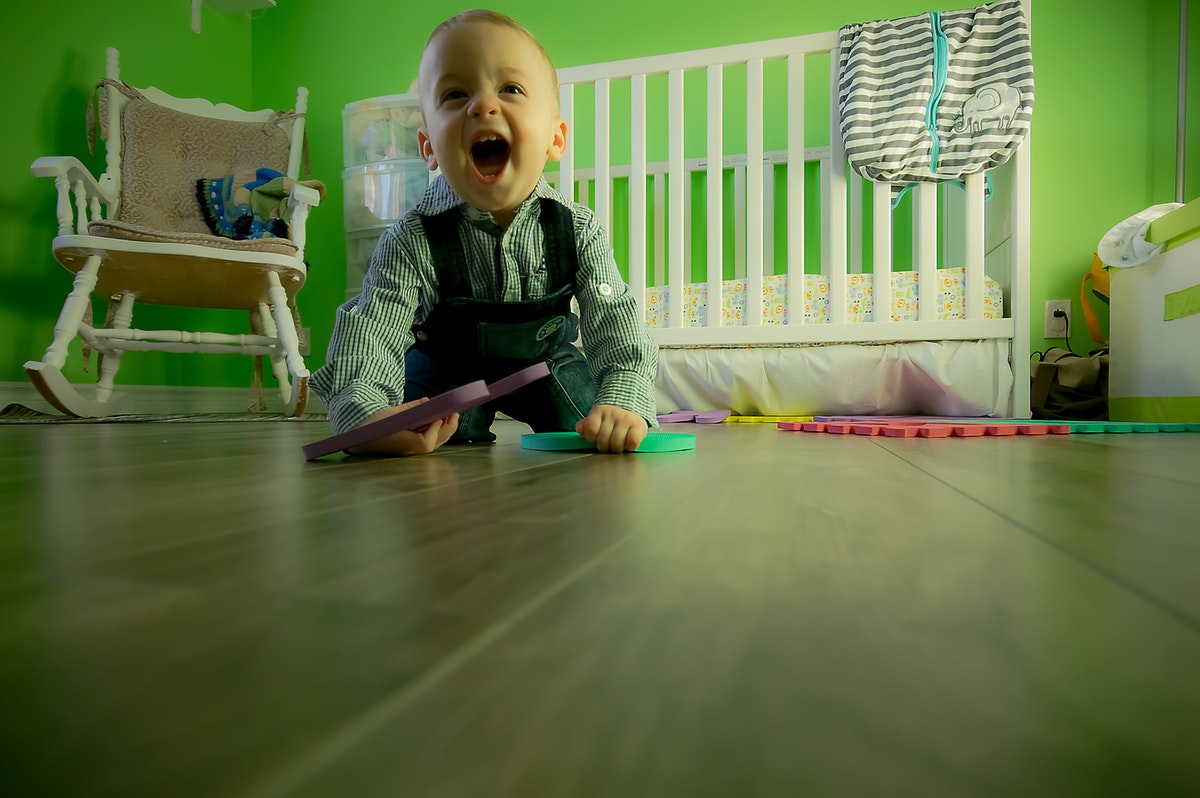 Donating toys or furniture that the kids outgrow or get bored with could greatly reduce the disorder in the playroom. When you notice that your child has not been using or playing with something for six months, perhaps it is time to donate it. If you are concerned that they will look for a specific item, you can just set it aside for the meantime. If they do not ask about it after a while, you can donate it.
You may apply this purging method outside the playroom. The unused stuff in your kid's room can be purged, as well.
Ideally, the playroom should be fun and easy to transition. The room has to grow with your child, or be easy to convert once they totally grow out of having a playroom.