There are a lot of things to consider when purchasing real estate. Buyers need to think about finances and what they want from a house and start looking for homes. Yet, one of the most rigorous parts of purchasing a real estate property is preparing all the documents. These legalities tend to take up so much time and effort to process—not to mention additional expenses.
Legal requirements are different for every country or state. A piece of land for sale in the U.S. will have a different checklist than a piece of land in the Philippines. But some requirements are needed for a majority of places.
1. Taxes
Taxes are present all around the world, and they are present in almost everything. Real estate is no exception. Taxes concerning real estate are different for every country or state. This is why it's best to consult the authorities or ask a lawyer or a real estate agent for relevant information about taxes. Be aware of the kinds of taxes a buyer and a seller need to pay and the percentage to be paid. Some tax rates, for example, are based on the selling price of the property, while others have a fixed amount.
2. Identity and Authority of the Seller
The importance of the identity and authority of the seller may be easily overlooked. To have a foolproof transaction, verifying these details will save you from future problems. Make sure that the current owner of the house or the seller is who they say they are.
Additionally, check if they need another party's authority of confirmation to sell the property. If the person is merely selling the property for someone else's sake, make sure that he has the authority to do so. Sometimes, they need a judicial order to carry out the sale.
3. Title of the Property and Other Documents
The title of the property is your ultimate support for the existence of the property and your ownership. It also contains information about the property that will be relevant for almost every proceeding.
If the property has been transferred from one person to another, other documents should support the title. Examples of these documents are a succession certificate, a deed of sale, donation, etc. Make sure that the documents are stamped and registered as well.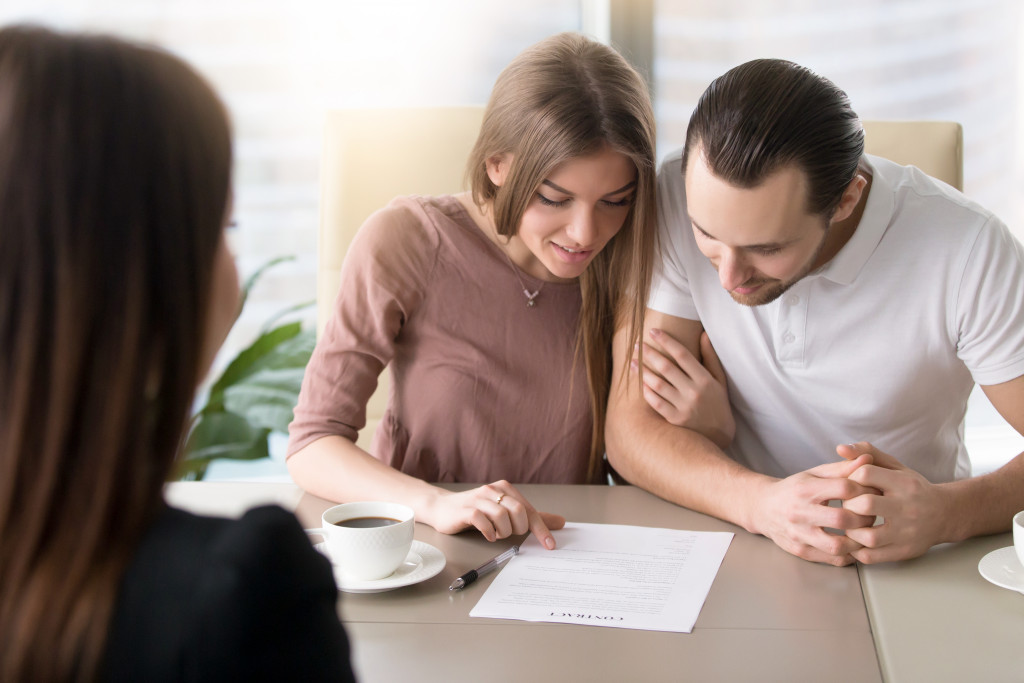 4. Permits
Permits, permits, permits—they're everywhere as long as there's a structure or a building. At times, the government requires a permit for every aspect of the house. Examples of factors that need permits are sewage, environment, pollution, zoning, fire, etc. Make sure that the property you are going to buy is complete with all these permits. Otherwise, you may risk dangers or having substandard jobs around the house. These permits will assure you that the house has been built in accordance with rules and regulations that ensure safety.
5. Encumbrance
Before buying a property, you have to make sure that there are no encumbrances. If there are any, such encumbrances should be disclosed to the buyer. An encumbrance is a "claim made against a property by someone other than the current titleholder."
This affects the ability of the property to be transferred, and some even diminish a property's value. An encumbrance can either be an easement, encroachment, lease, lien, mortgage, or restrictive covenant. The absence or the knowledge of encumbrances avoids problems in the future. This is because it can disrupt the sales process or even cause headaches when you already own the property.
6. Read, read, read
When making a deal, it's crucial to read everything. Remember that, as a general rule, a signed contract is legally binding. More often than not, there's no going back.
Reading the entire contract prevents you from missing out on details that you disagree with. This process may be tedious, but it will guarantee you your safety and security in the future. If you want to be extra sure and careful, you could ask a lawyer to go over the clauses. They may also interpret some clauses that you don't understand.
The Key Takeaways
Real estate investment is a smart move, but it's also a huge one. Practicing due diligence is essential in preventing problems in the future. Make sure all documents are in place, and taxes have been paid. Always read through the contract before signing and understand every clause. Before purchasing a real estate property, checking off all the legalities in your checklist helps make the buying process smoother.