With the pandemic forcing so many families back together under one roof, it's no wonder you're thinking about starting a family business. While this venture isn't for everyone, it is possible for family members to work together to launch a successful company. After the pandemic may have affected the separate industries you work for, it may even be a reasonable effort to improve your collective financial prospects.
For families blessed with such a youthful spirit and a kid-like enthusiasm for games, color, and adventure, it wouldn't be surprising that you're inclined towards a kid-focused business. You feel that you can adapt to the changing trends and bring true value to your customers' lives. That said, just being a kid at heart won't enough to make your endeavors successful. You have to first decide which kind of business is right for you.
Gifts Galore
Do you know how many children are born annually in the United States alone? Roughly 4 million. Consider the birth rate in other countries and how easy it is nowadays to send products overseas to gushing customers. The gift-giving industry for newborns, toddlers, and even teens has experienced a steady demand over the years. After all, if there's anyone who truly celebrates birthdays and holidays that necessitate gifts, it's them. Factor in the friends, relatives, and schoolmates that feel required to send something over, and you can rest assured that you won't have a shortage of interested consumers in your market.
The challenge is in engaging an already-engaged group of consumers. You'll have numerous competitors who are selling a wide variety of products targeting different age groups. What you'll want is to identify the demand and competitors in your immediate vicinity and find a gap. Is it sustainable baby soaps and clothes? Educational materials in different languages? Maybe it's a cheaper alternative to sensory blocks that are still high quality. Whatever you choose, remember to start small and build your business from there.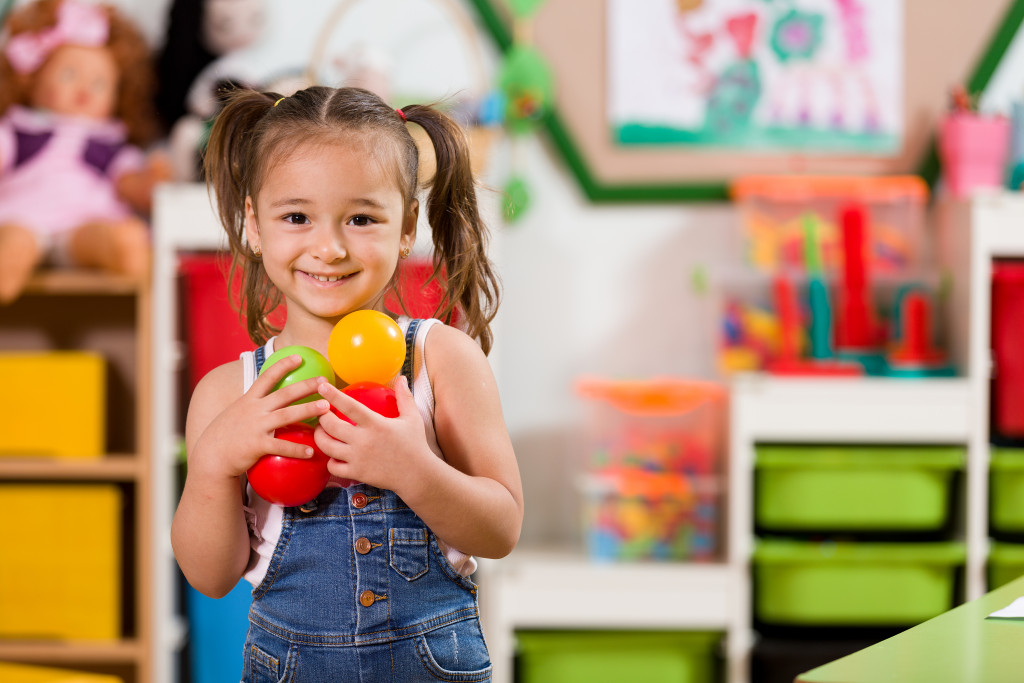 Childcare, Anyone?
Some people are just naturally great with kids. They can manage the uncontrollable laughter as well as the ear-splitting tantrums. You'd think that with the ongoing pandemic and the saturated market, there would no longer be any interest in childcare. It's a good thing, then, that you can't be more wrong.
The world is adjusting fast to the new normal, and as parents return to their respective offices, they'll still need a safe place to leave their children. Opening a childcare business that addresses parents' safety and child-rearing concerns still has a good chance of being successful. The trick is to narrow the demographic of parents and children you want to appeal to based on the location of your business and the values you want to uphold.
Apart from creating a safe space equipped with the right amenities and technology for children, parents will also want to know how you plan to manage them. How do you resolve conflicts? What's your stance on certain disciplinary methods? Above all, why did you choose to start a childcare business? The answers to these can help you create the right marketing strategy to stand out in your local industry.
Let The Children Cook
Not everyone found the "adulting" trend funny. A lot of parents became concerned that their children won't be well-equipped to be independent once they're all grown up, hence their interest in children's cooking classes. There's also a growing awareness about the dangers of child obesity and the need to educate children about the food they put in their mouths. This sounds like an easy enough job. Don't moms and dads know how to cook? Why not teach their children themselves? Apart from time constraints, not every parent feels qualified to give their kids cooking lessons.
The great thing about this business idea is that everybody loves food. Children who aren't interested in cooking are surely interested in eating, so you shouldn't have trouble with marketing. The challenge is in ensuring their safety and equipping them with the kitchen tools that suit their age and skills. The popularity of kids cooking shows guarantee that you won't have any problem shopping for them. Finally, you'll also want to make sure that your focus is on educating them about healthy eating (even desserts!) that they can share with their family.
It's Brimming with Opportunity
Kid-focused businesses are often limited by only one thing: lack of creativity. Once you've determined the kind of business you want to start with your family, think of new ways to add a fresh perspective to children's gifts, childcare, and educational activities. Follow through, be patient, and above all, use your family's youthful spirit to your advantage.