Leading a good life takes more than just having a positive mindset. If you want to improve your health, mood, and overall well-being, you have to make significant changes in your lifestyle. This includes finding a healthy and happy environment for you and your family. Thus, you must find an ideal residential property that helps you find time for enjoyment and relaxation.
Some people think that after purchasing a residential property, their lives will automatically change for the better. Indeed, having your own house gives you multiple benefits. It allows you to find another way to improve your finances. You no longer need to worry about rental fees and other financial obligations. Besides this, you can help your family enjoy freedom and privacy that you can never experience if you are staying at a house you don't even own. Thus, you must find a place that you and your family can call home.
Building the Perfect Home for Your Family
Most of the time, people look for the perfect residential property to purchase. They believe owning a house with a large lot size or one with amazing facilities will automatically provide them a happy environment to live in. Indeed, these factors can provide you and your family happiness. However, you and your loved ones still need to ensure that you can maintain a positive home environment. This way, everyone will enjoy a healthy and happy life. Here are a few tips to help you build the perfect home:
Design a home that invites natural light in
Prioritize adding privacy and security features
Build enticing communal areas
Invest in convenience and functionality
Avoid clutter as much as you can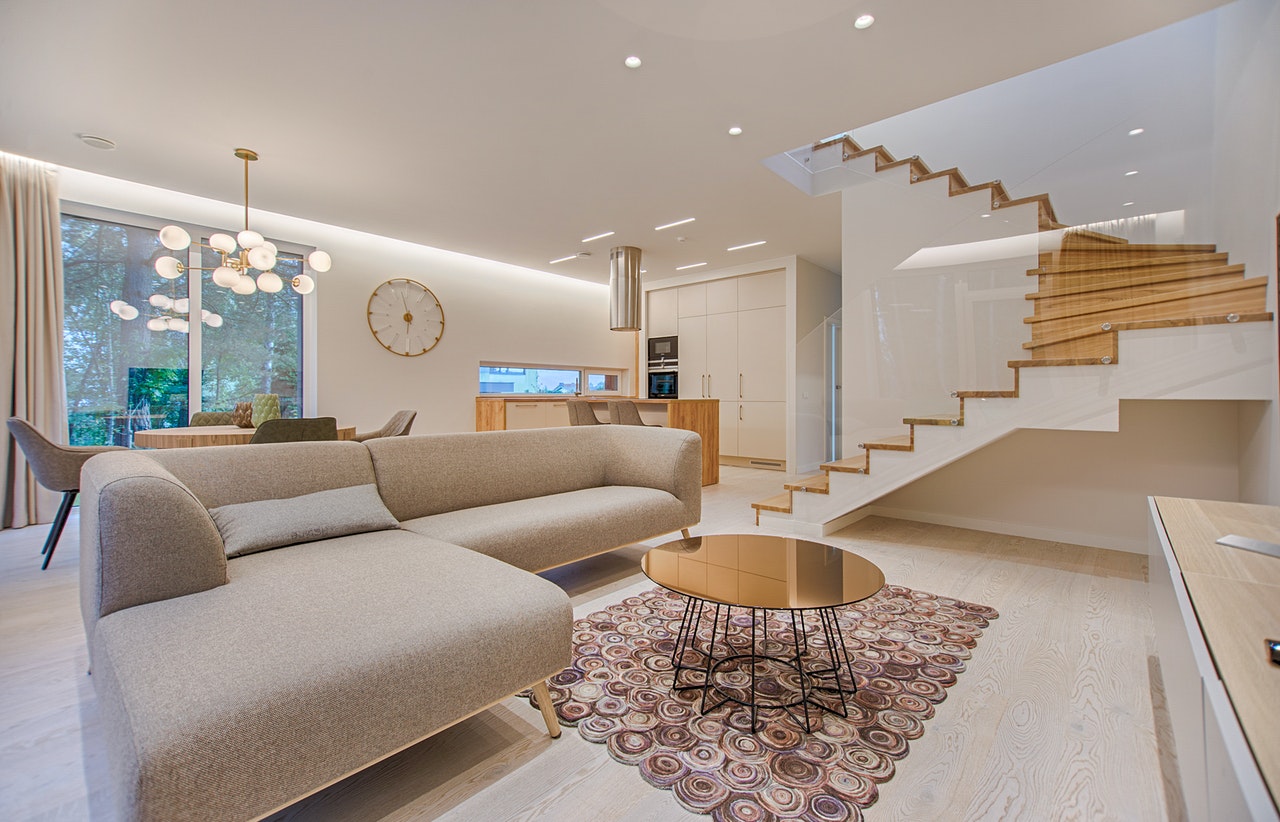 Practical Ways to Improve Your Home's Visual Appeal
Improving your property's visual appeal can also help build a positive environment for you and your family. If you can build and maintain a visually-appealing home, your family can avoid and reduce feelings of stress, anxiety, and even depression. Aside from this, having a beautiful home invites peace and camaraderie in the family. The key is to design a home that resonates with love, peace, and happiness. To do this, you can consider trying the following tips:
Design an attractive entryway—Make everyone feel welcomed whenever visiting your place. To do this, consider designing an attractive entryway. Repaint your front door, so it looks good as new. Invest in an attractive welcome mat, and don't forget to add some decorations in your indoor and outdoor area. The key is to create a welcoming ambiance that invites people to feel comfortable stepping inside your property.
Invest in bold signage—Placing bold signage outdoors help you create an enticing mood for your property. For instance, you can consider adding a personal touch by placing a metal monogram letter at your gate or on your front door. It can contain your house number or your family's initials. It will serve as an additional reminder that you are finally home. This helps put a smile on your face when you get a glimpse of signage like this at home.
Consider getting professional landscaping services—Taking care of lawn and garden maintenance can be time-consuming and stressful at times. However, you must find time to clean and maintain it. This way, your home will also look great outdoors. If you want, you can always hire a professional landscape artist to take care of this job for you.
Repaint your walls—Don't wait for your walls to look old and deteriorated. Ensure that your walls look new and aesthetically appealing. To do this, schedule time for repainting your indoor and outdoor area. Ensure to pick the right colors, so your painted walls will complement your property's overall aesthetics.
Illuminate indoor and outdoor areas—Don't forget to install enough lighting at home. Illuminating your home doesn't only improve your home's visual appeal. It also helps add privacy and security, especially outside your home. Thus, ensure that you illuminate all necessary parts of your property.
Keep in mind that designing the perfect home can help improve your family's bond. However, you also need to remind everyone that it also takes effort and responsibility to ensure that your home remains a safe and happy place to live in. This means everyone in your household needs to do their part when it comes to cleaning, de-cluttering, and improving your home's aesthetics. You need to work together to ensure that everyone feels happy and comfortable. If you are too busy to address concerns in improving your home's visual appeal, you can always work with professionals to assist you in home decoration, improvement, and redesign. The key is to find time to schedule necessary improvements to build and maintain a perfect home for you and your family.