Walk-in closets used to be fairly ignored on social media back in the day. People cared more about what they wore than where they keep their clothes. But as home tour videos became more popular on YouTube, people's interests in walk-in closets grew, leading to a boom in the tiny room.
Now, you'd see walk-in closets as small as a typical closet to those as large as a studio apartment. Of course, the sprawling closets are owned by none other than our favorite celebrities and influencers. Because of the scale of their closets' spaces, they have created "Closet Tour" videos that ran at fifteen to thirty minutes long. Well, that's only natural, considering the amount of stuff they own, many of which they receive as a PR package or gift. Hence, as much as the space looks too vain, it's pretty practical given their lifestyle.
But for ordinary folks like us, luxurious custom walk-in closets are often out of our reach. Don't fret, though. You can still make your dream closet a reality by drawing inspiration from these budget-friendly closet design ideas:
1. Practical Storage Solutions
When choosing storage units for your dream closet, prioritize what you already have more than you want to have. This will allow you to come up with practical storage solutions. For example, if your biggest collection is footwear, allocate the largest chunk of your budget for footwear storage. Invest in high-quality closet systems instead of settling for cheap shoe cabinets. The cheap items may save you money now, but in the long run, when you grow your collection, you'd realize how practical investing would've been. High-quality materials are made to last, while cheap ones tend to degrade after a year or two.
2. Dedicate Spaces for Small Items
Jewelry, accessories, hair styling tools, and the like need their own storage too. But with those, you can select the slightly cheaper units. Jewelry and accessories can be kept in jewelry boxes available online or in dollar stores. Just tuck them into a safe corner in your larger storage to keep them safe. Hairstyling tools, meanwhile, can have a drawer of their own.
3. Don't Skimp on Vertical Storage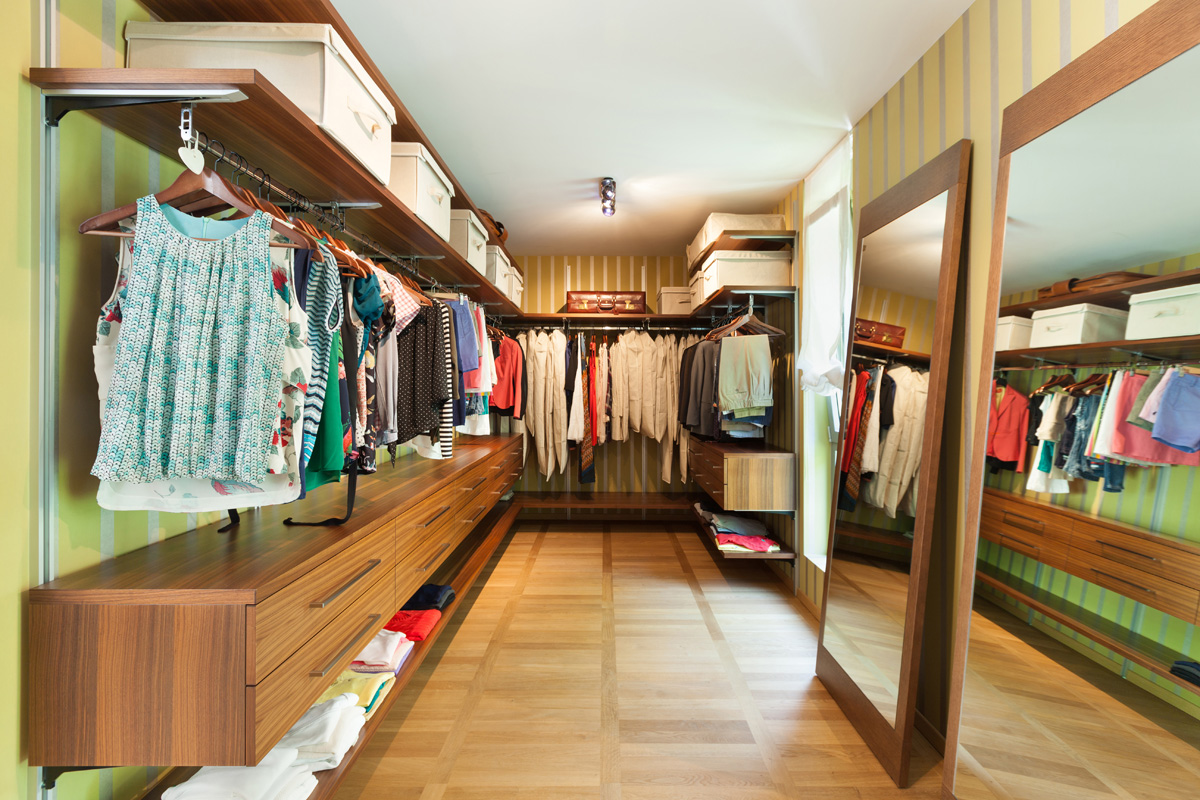 Vertical storage, or simply hangers, create a more elegant look than folded or rolled clothes. So don't skimp on it as you design your dream closet. If you can't afford custom rods, wire shelving is the second-best material. Put storage boxes on top of it if you think the wires look unappealing.
If you need to make two rows of short hanging, ensure that your ceiling is around 2.2 meters in height. That height is also the ideal scale for a single row of short hanging, with the rest of the space below dedicated for multi-layer drawers.
4. Re-purpose Your Unused or Underused Shelving Units
If you have existing shelving units at home that barely store anything, just move them into your closet. They can function as a space for your folded clothing, boots, and purses. Repaint them white or any color you want. That way, you can save considerable bucks on brand-new or custom cabinets.
5. Use Redundant Spaces
You may think installing storage units above doors and wardrobes is redundant, until you realize that you have no space for your less frequently used items, like your hats. So, maximize the function of your closet by using redundant spaces. They don't have to be custom-made; inexpensive wire shelving or floating shelves will do. Keep the items in storage boxes to protect them from dust.
6. Install a Large Mirror
Mirrors don't just create the illusion of extra space, they also add a posh quality to any room. And of course, they'll come in handy in a walk-in closet, where you normally do your makeup and outfit checks.
7. Install Dramatic Lighting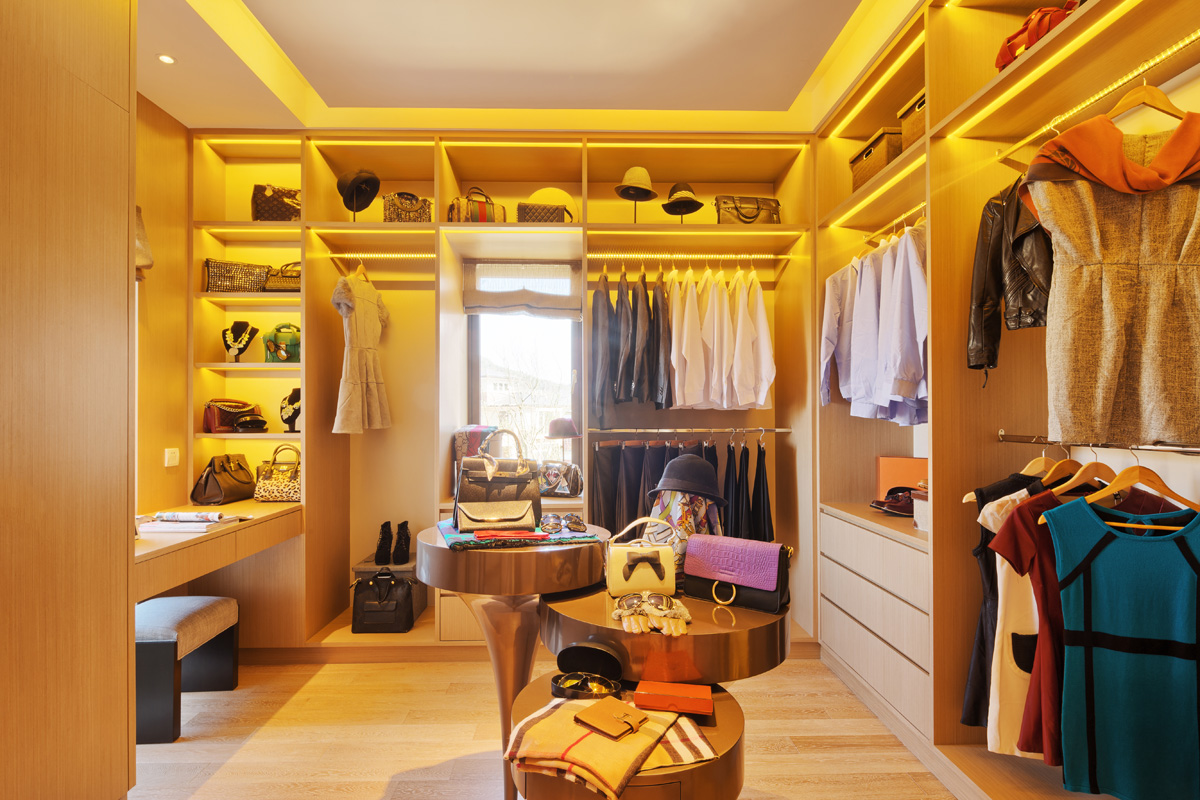 Lighting also tricks the eye into seeing a luxurious walk-in closet, when it's in fact a budget one. Install a statement overhead light fixture, like a chandelier or a pendant. If your budget is more flexible, install strip lights underneath the shelves too, so that your closet will look like an elegant fashion boutique. Spotlights will also work great.
8. Keep Things Minimalist
Going minimalist is the best way to keep your walk-in closet budget controlled. Just paint everything white, stress function over aesthetics, and you're done. However, a minimalist walk-in closet will only work if you don't hoard stuff. After all, that's the gist of minimalism. But if you still dream of having a minimalist walk-in closet without going full-on minimalist, just install plenty of closed cabinetry to hide your stuff. Only expose your plainest belongings for show.
Creating a dreamy walk-in closet on a budget isn't impossible at all. With a combination of creativity, practicality, and resourcefulness, you can end up with a design worth pinning on Pinterest, just like the celeb's closets.