In this day and age, homes are getting smaller and smaller. There's a transition to apartment buildings and stand-alone houses are getting rarer. They're practically extinct in big cities, even celebrities live in condos or townhouses. Naturally, the interiors have changed as well. You can hardly find a home with a formal dining room. Instead, there's just usually a small table near the kitchen.
Despite the changes over the years, one thing has remained constant — the living room. No matter the size of the house, there's bound to be a center of activity, where everyone can relax and hang together. But it doesn't end at hanging a TV and placing a couch. There are a few ways you can upgrade your living room. Here's how:
1. The More the Merrier
You don't have to cover every empty space with artworks or vases. But living rooms could stand to get some decorations. Otherwise, it would just look dull and uncomfortable. Think about it: it's usually the first room that people see when they enter your home. You want to make a good impression on others or even yourself when you get home from work.
For an instant coziness boost, you can add a carpet or a mat. They're great because you can hire a residential carpet cleaning service. You don't have to worry about stains or dust. The great thing about them is that you can layer them to create contrast.
Another great addition is throw pillows. They may be small, but they add a subtle pop of color and texture to the room. The best thing about them is they're cheap and versatile. If you want a change in scenery, you can just change the covers.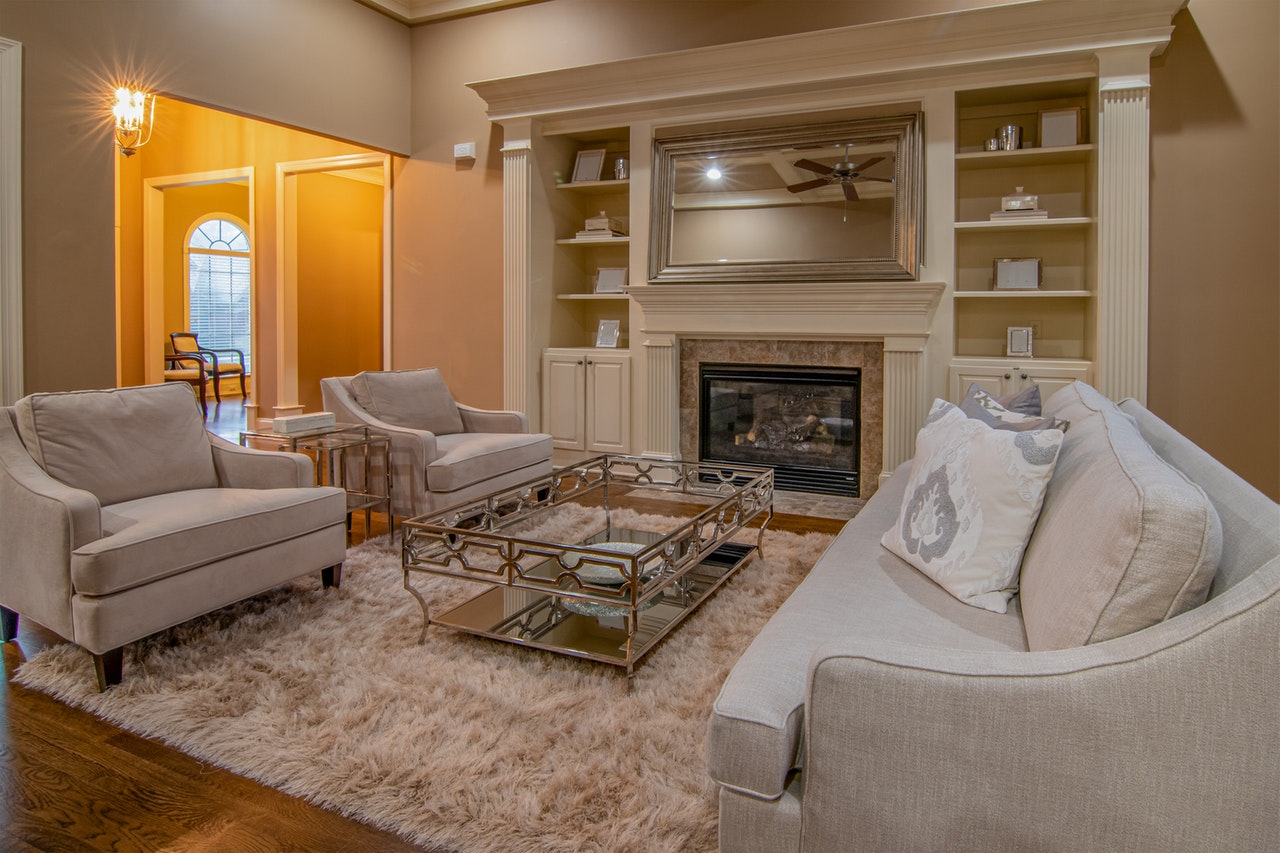 2. Introduce Different Sources of Light
Who wants to hang out at a room that's all dark and gloomy? You can make the living room brighter without increasing your electricity bill by using different types of lighting. First, make the most of the natural light the room gets. Switch out dark and thick curtains with paler ones. They may be lighter but they still add privacy because you can't see from the outside. Then, you can also add mirrors to illuminate the parts of the room that get sunlight. Finally, you can also get other types of lights besides the ones on the ceiling. This is great if you want to more options when you're reading or just relaxing.
3. Add a Splash of Green
No matter the color scheme you chose for your living room, it could always use a bit of green. Indoor plants are great additions to any home because of their many benefits. They come in all shapes and sizes so you can always find one that fits your home the best. If you want to fill out an awkward corner, you can get one that's tall and leafy. If your coffee table is looking empty, you can have a small plant as a centerpiece. You don't even have to have a green thumb to get plants.
There are plenty of varieties that are low maintenance and need little sunlight. Out of all their advantages, the best part about plants for the house's interior are their mental health benefits. Studies show that caring for plants are fantastic mood boosters and great for relieving stress. The perfect place to add them is the room where you and your family spend the most time.
When it comes to living rooms, it's not always less is more. It could use some accessories that show your personal touch. It's not just where you spend time at but it's also where you entertain guests.