It's insane to think that just a couple of months ago, there would have been nothing different about the way we celebrate birthdays, anniversaries, promotions, graduations and other special events and personal milestones. We would have planned for a gathering at home or in a special venue, thought carefully about the food and drinks to be served, then sent out save-the-dates and invites. We would have welcomed family members, friends, and colleagues to the celebration with warm hugs and boisterous laughter.
Fast forward to now: many people have not seen their friends and officemates face to face for weeks. Gatherings are prohibited, and hugging is the last thing anyone would want to do right now. The coronavirus pandemic has certainly disrupted our way of life, from encompassing matters like "the new normal" to something as trivial as choosing a gift for someone.
Contactless Gift Giving
It's not yet possible to go to a boutique or shopping strip to choose a gift, so online shopping would have to do. This is an advantage, however, because then you're no longer limited to what's available in a store. Instead, you can pick anything from a website that offers door-to-door deliveries.
Here are a few gift ideas to get you started:
1. Liquor – Now's the best time to send someone their favourite brand of vodka, wine or champagne as a present. People miss doing the simple, everyday things we used to think little of before the pandemic changed our way of life. So for the people who habitually have pick-me-ups after stressful workdays, liquor will be a welcome gift.
2. Gift baskets – Leave a strong impact on the people you care for by sending gift baskets. Why prepare just one gift when you can give several, right? The beauty of gift baskets is many of them are curated for special occasions. For instance, gift hampers with champagne, flutes and chocolates are usually for anniversaries. A gift set with a teddy bear, fleece blanket, socks and a rattle is for first birthdays or baby showers. Gift baskets can include items you haven't thought of but will thrill the person who'll receive it.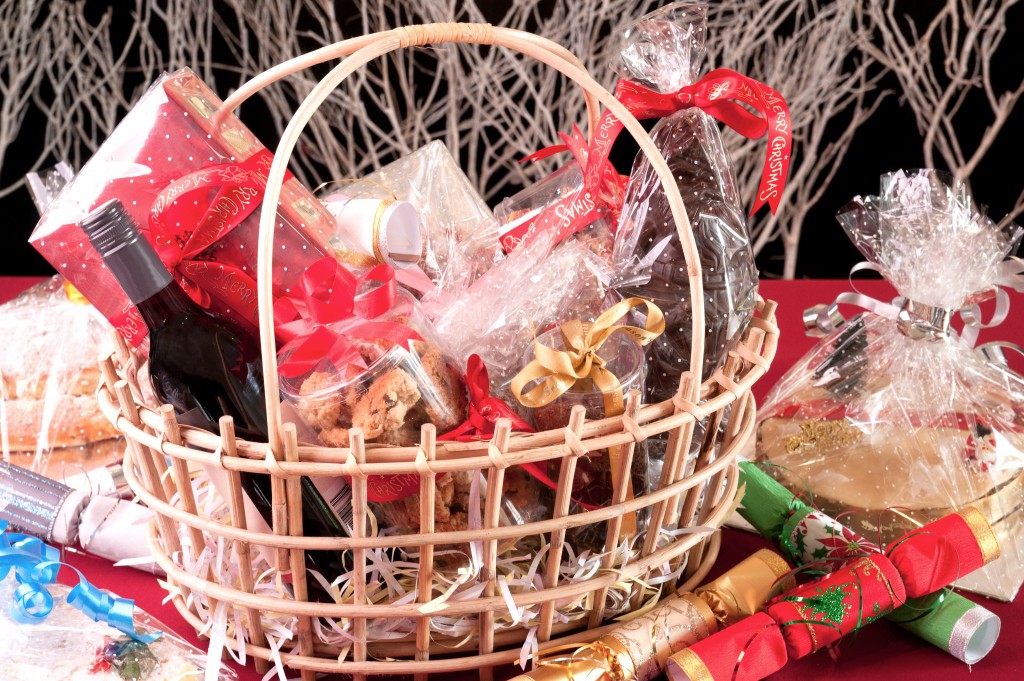 3. Wellness or spa gift sets – Social butterflies in your circle might be feeling blue now that they're unable to meet up with everyone. Friends who're single parents must be stressed with working from home, too, because now they have to attend to their kids' needs and cajoles for playtime on top of the eight or more hours' worth of work they need to do. Give these people what they deserve: gifts that will help them unwind and relax. Show that you care for their well-being by giving them fragrant bath soaps, essential oils and soothing body rubs and ointments.
4. Coffee – Coffee time at work is more than getting a jolt of caffeine in your system. It's also leisure time during which you and your co-workers catch up on things, share jokes and unwind before going back to your desks. Although you can't have those quick chit-chats face-to-face anymore, you can still maintain the ritual by sending your office friends some quality coffee. Whether you give beans, instant, or ground, the sweet gesture won't be lost to your colleagues.
5. Food and snacks – These days, people gear up for grocery runs like they're going to war. You might never know exactly what it is they need at home, but you can reduce the number of items they need to buy if you give them food that they love. It could be their favourite crisps or takeout meals from the restaurant you frequented. Save them a grocery run, and you'll help your friends stay healthy as well.
The best gifts are the ones chosen with careful thought. Lockdowns due to the pandemic are causing anxiety and stress, but you can help alleviate your friends and family's worries when you send them a gift. Choose well, and choose from the heart.