Not all of us are lucky to have expansive backyards in our homes. In fact, many of us don't even have backyards at all. So it's a shame when some people have a lot of open spaces in their homes and they don't use them for their own purpose. You might be one of them. You might have much open space at home that's currently sitting empty. But don't fret because there are many ways to utilize such a space for your and your family's enjoyment.
And what's even better is that there is no shortage of books that would guide you as you upgrade your outdoor living. These are five books that will teach you about designing, cooking, gardening, and playing outside, surrounded by nature.
Starting with the Design of Your Outdoor Space
Of course, the step to upgrading your outdoor living is improving the actual outdoor space. This is the stage when you will decide what activities you would want to do in your backyard. You might want to have a space where you can entertain and cook for your guests. You might want to put together a playground for your children. And you might even want to install a pool. The possibilities are endless.
Fortunately, David Stevens wrote a book that would guide you as you design your outdoor space. This book is called The Room Outside: Designing Your Perfect Outdoor Living Space, which was published in 2007. In this book, you will learn how to work with the best landscape pavers, decide on the color scheme of the outdoor furniture, etc.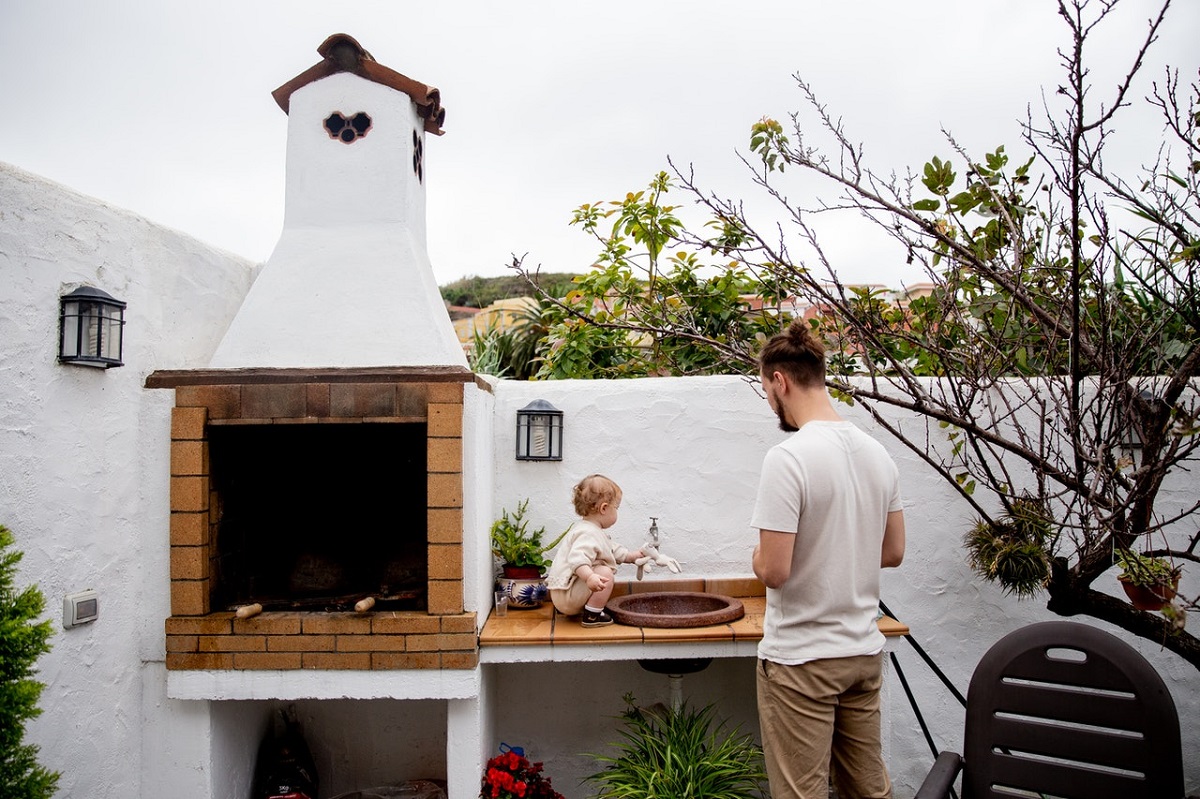 Cooking in Your Backyard
Another thing that most people would love to learn is how to cook in their backyard. It's the key to making the perfect barbecues that you host for your friends and families. After all, what's a Fourth of July barbecue without grilled hot dogs, burgers, and corn on a cob? Sure, grilling food is not exactly rocket science. So long as you know the basics, then you can do it right. But you can always upgrade how you cook in your backyard. And Linda Ly can help you with that.
Ly published in 2019 her book, The Backyard Fire Cookbook: Cooking with Live Fire, Coals, and More. Through this book, you will learn how to cook on different flames and using different grill options apart from the usual gas grill. More than that, you will also learn the best ways to cook certain foods. If you want to cook, say, a steak, then Ly will guide you on how to achieve the perfect steak using outdoor fire.
Nurturing Life in Your Garden
Planting flowers and other greenery can be part of the process of designing your backyard. You can even hire landscapers to handle this part of your backyard. Thus, you can just sit back and wait for your garden to come to life. But, to really improve your outdoor living, it's important to build a strong connection to nature. And the best way to do that is through gardening in your own backyard.
A great book to inspire you to build a connection with nature is In the Garden: Essays on Nature and Growing. This book is a collection of 14 essays that are written by the likes of Nigel Slater, Elizabeth-Jane Burnett, and Penelope Lively. These essays tackle gardening more than just guiding people on how to do it. The writers also talk about humans' bond with nature, and even sharing a form of language with it.
Creating an Outdoor Playspace for Your Kids
Our outdoor spaces at home aren't just for us, of course. They're also the perfect space where your kids can play around and explore nature. These days, with the advancement of gaming technology such as the Nintendo Switch, it's been difficult to keep children's attention from technology. But having the perfect outdoor playspace would, no doubt, help.
Nancy Striniste's book, Nature Play at Home: Creating Outdoor Spaces that Connect Children with the Natural World, published in 2019, will guide you on building that playspace. You will learn how to use natural materials such as boulders, logs, sand, water, etc. to build the playspace. And what's even better is that we can do this with our kids — making this the perfect opportunity to bond, too.
It takes a lot of work to upgrade our outdoor living situations. But the process becomes less daunting when we have the proper guidance. Luckily, you now have a list of books that will help you. Thus, you will be inspired to be more creative and innovative as you transform your outdoor space.