The previous year put a hold on a lot of holidays and significant events. With the unexpected arrival of a global pandemic and its fast-paced rate of transmission, it's no wonder this happened. For most of 2020, people lived in fear, forced to stay-at-home for an extended amount of time out of safety concerns.
A lot of industries were also affected by this, none more so than the wedding and events industry. A lot of wedding celebrations had to be postponed or canceled due to lockdown restrictions. This robbed many couples of what was supposed to be one of the happiest days of their lives.
Down the Aisle
Fortunately, with the recent development of a vaccine, things are starting to look up for 2021. Lockdowns in different areas have begun to ease which means gatherings will be allowed again in the coming months. Weddings will most likely be taking place left and right.
If you just can't wait to exchange your engagement bands or rings for wedding rings at the altar, make sure you're already making the necessary arrangements. A lot of leaders in the wedding industry are expecting this summer season to be packed even on off-peak dates.
However, hosting a huge event right after a pandemic is sure to have some changes. Make sure to keep these current wedding trends in mind while you and your partner are planning your big day.
Buffets are a Big No
Usually, in large wedding celebrations, buffet catering would be the best way to serve meals to your guests. Wedding planners are advising against this traditional method given the health concerns that they pose. From shared serving utensils and uncovered trays of food, it's a disaster waiting to happen.
For a safer alternative, go for plated dinners instead. The meals are sure to be sanitized if it's going to come from a clean kitchen. This also keeps the hands that interact with the food to a minimum, from the chefs to the servers to your guests. Some couples have even considered food trucks while others are going for cake and champagne receptions only.
Making the Cut
Despite a vaccine being rolled out, the risk of the virus is still very much real. With this, weddings are expected to be much smaller in hopes of mitigating the transmission of COVID. This also means that you're going to have to limit your guest list for the ceremony and reception.
Removing significant family and friends from the guest list is not an easy task. Weddings are an event that should be witnessed by the people you hold dear. Prioritizing everybody's safety should be your number one concern nonetheless. To help in your decision-making, stick to immediate family only, no plus ones or kids.
Going Live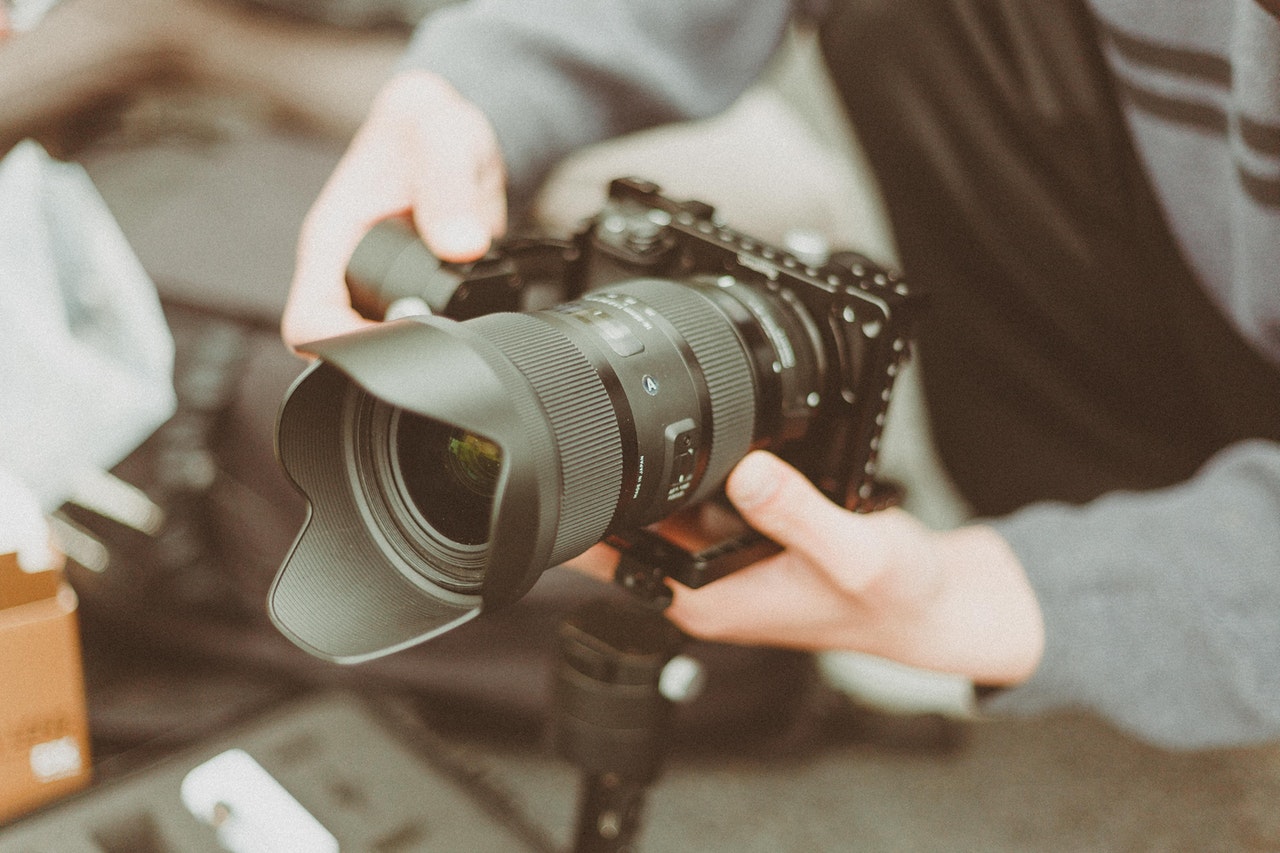 If cutting the guest list is too much trouble, you can still give guests an option to celebrate with you albeit virtually. Livestreaming weddings have seen an increase in popularity within the context of the pandemic. This practice is expected to become more common in upcoming weddings.
Choosing to broadcast your wedding day is also great for friends and family who are far away and unable to travel. The significance of technology has only increased given the current circumstances. It's best to maximize the capabilities you have at your disposal. This way you'll still get to share your special day with the people that matter the most to you, near or far.
Out With the Old
Often, certain traditions used to be checked off a list before a wedding could actually be considered as one. Now, those wedding traditions are slowly fading as these celebrations are starting to be redefined.
Having lavish, over-the-top weddings used to be the norm for many couples. It entailed splurging a lot to make their special day as perfect as it can be. Today, couples are trading in that culture of excess for more intimate, heartfelt celebrations. Rightfully so, given the current small-scale settings.
Wedding gifts are also seeing a drastic change. In the past, traditional registry items were given to newlyweds in hopes of preparing them for their new life together. These usually came in as expensive appliances or tableware sets. In its place, couples are now asking their guests to make contributions for necessary funds or make generous donations to their charity of choice instead.
Asking guests to form a receiving line at the end of the ceremony used to be an efficient way for newlyweds to thank and talk to everyone who attended. With all the changes that the pandemic has brought to weddings, this tradition is highly unlikely to remain.
Hopefully, these will put any question or concern you might have had regarding your wedding at ease. It's evident that weddings in the near future will definitely focus more on quality over quantity above all else. This should make planning your wedding less hectic and more meaningful.