2020 and 2021 may be the years when the whole world saw a lot of pain, but it can also be a time when we foster healthy and joyful connections in our family. Since the whole world is forced to spend most of our days indoors, it can cause us to zero in on our family members' qualities that we dislike or find annoying. For this reason, we need to find ways to fight for our affection for each other and to have fun together. One way to do that is to invest in home projects that can turn our houses into places where we can have fun together.
If you have some money saved up and can afford to spruce up your backyard, here are some fun and exciting ideas that you can incorporate into your landscaping.
Treehouse
Remember when the world was free from social media and devastating headlines at our fingertips? Providing our children with a semblance of normalcy during these abnormal times is key to helping them live a childhood they don't need to recover from.
How about providing your kids with a fun and normal childhood by having a treehouse installed into your yard? The best part is that you can DIY a treehouse. Maybe it's a project you and your partner can work on together to build your bond and help you look back on one day and remember that you did it for your children.
Playground
Another way to provide fun and entertainment to your family during the COVID-19 crisis is by investing in a playground. Play is a crucial component in children's development, and turning your home's backyard into a special space where they can run around and play will show them that they have a parent who valued their enjoyment and freedom. You can even add a small and safe zip line to add some extra fun to your yard.
Pool bridge or water slide
Since you and your family might have to spend another summer vacation from the safety and comforts of your home, why not add some extra fun to your pool area by installing a simple bridge or a water slide? They can be a fun and safe way to encourage your kids to be more active instead of just lounging around in your pool all day. As a parent, you will certainly gain some brownie points, too.
Outdoor cinema
If you and your family love having movie nights, why not take it up a notch and have a luxury entertainment unit installed into your yard? There's nothing like watching some good films and TV shows under the stars while snuggling under the same blanket and sharing a bowl of popcorn. Protecting the unit from the elements shouldn't be a problem with a removable canopy tent.
Barbecue area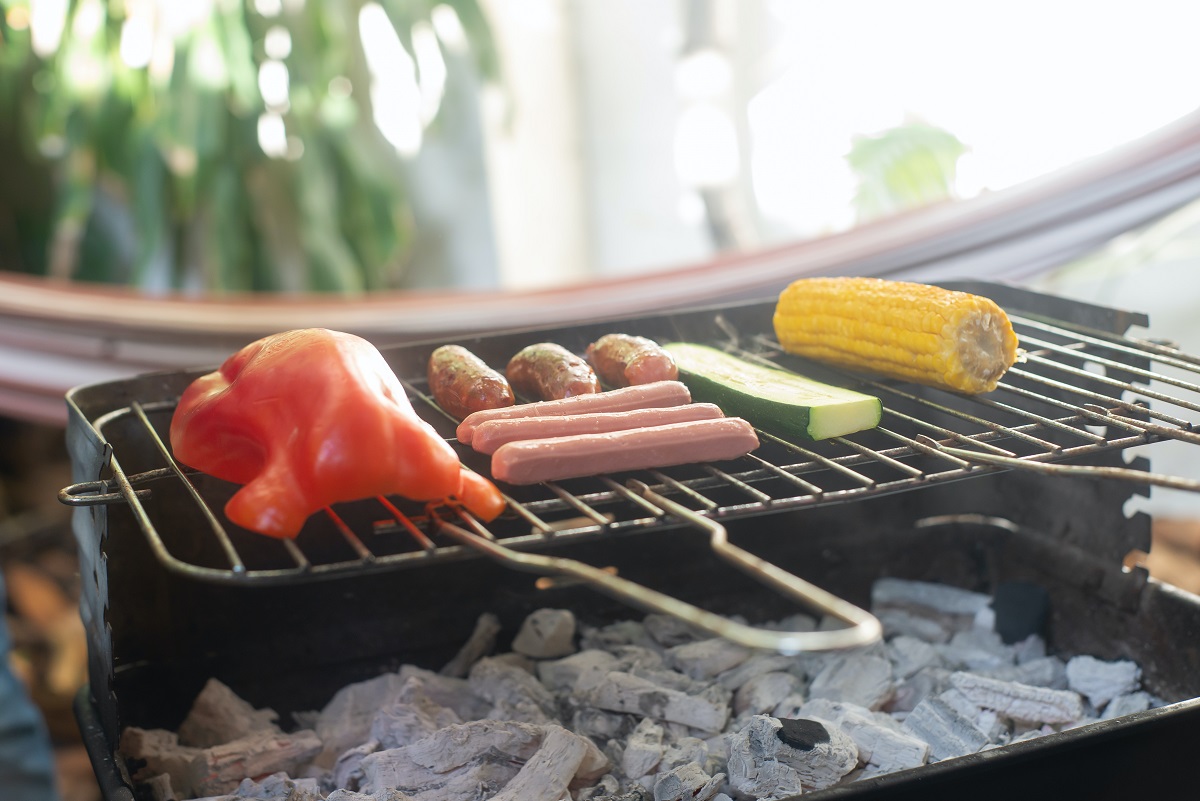 One feature that can help complement your entertainment unit is a barbecue station, where you and your partner can grill and prepare some of your family's favorite dishes and camping staples. You can also DIY an outdoor grill—you need to choose between an electric, gas-fueled, or charcoal grill—depending on the kind of food you want to cook and if your space has enough room to accommodate smoke.
Dog park
If you have family dogs, a dog park can be a great project to bond over. A dog park can consist of various obstacles like an agility course, where they need to jump through hoops or weave between poles or cones; a patrolling path, where they can make the rounds safely and comfortably; and a sandbox where your pup can dig for hours. You can even add in more fun by providing your fur baby with an item they need to look for in the sand. Just make sure to install a sturdy and reliable Trex Solutions fence to ensure that your dog doesn't run out of your property.
Cocktail bar in the pool
If mixing drinks is a big part of you and your partner's life, a cocktail bar near or even in the pool can be a great way to upgrade your pool area. It can also double as an outdoor kitchen if cooking is also one thing that brings you two together. On top of it being fun, it can also add value to your property.
Final Thoughts
While none of these backyard features are essential to your family's happiness, they can certainly be a bonus that brings joy to all of you. So consider your options and don't hesitate to give you and your family a backyard that you can escape to during these unprecedented times.