Health and wellness are top of mind for most people nowadays. Fitness and nutrition are becoming top priorities. According to Research and Markets, amid the pandemic in 2020, the health and wellness market worldwide grew to $3.31 billion. The forecast is for a compound annual growth rate (CAGR) of 4.10 percent from 2021 to 2026 and for the market to grow to $4.24 billion by 2026.
The health and wellness industry covers fitness, athletics, nutrition, weight management, preventive medicine, personal care, beauty, and healthcare activities such as yoga and meditation, among others. It also includes the sales of fitness equipment and wearable devices like fitness bands and trackers. Other aspects of the industry are health spas and wellness tourism.
Apart from Covid-19, existing possible comorbidities like hypertension, cardiovascular disease, diabetes, cancer, and neurological conditions like dementia are driving people to shift to healthy lifestyles as a preventive measure or for management. People want to boost their immune systems to be able to fight disease.
Global Fitness in 2021
The American College of Sports Medicine's (ACSM) Health & Fitness Journal surveyed 4,377 respondents around the world to determine the top 20 fitness trends for 2021. Respondents were from the United States, Canada, United Kingdom, Germany, France, Italy, Australia, Russia, Serbia, Brazil, India, Japan, China, Singapore, and other countries. Among them, 63 percent were females and 37 percent were males.
The top ten trends were online training, wearable technology, bodyweight training, outdoor activities, high-intensity interval training, virtual training, exercise as medicine, strength training using free weights, fitness programs for older people, and personal training. The next ten were health and wellness coaching, mobile exercise apps, hiring certified fitness professionals, functional fitness training, yoga, exercise to lose weight, group training, lifestyle medicine, licensing for fitness professionals, and outcome measurements.
It is evident that the pandemic influenced many of these trends. Restrictions in many countries and the closure of gyms are compatible with the popularity of online and virtual training, mobile fitness apps, the use of wearable fitness technology, bodyweight training, strength training with free weights, and outdoor activities. Health and wellness coaching, personal training, group training, yoga, exercising for weight loss, functional fitness training, and fitness regimens for older people can also be online. Clearly, people worldwide are taking fitness seriously and incorporating it into their lifestyles even amid many limitations.
Experts Assess Diets
People are now choosing what to eat not just for pleasure but also to maintain a healthy lifestyle. Diets are on-trend, but not fad diets. People are now more selective in their nutritional plans.
U.S. News gathered a panel of 24 specialists with national recognition in the fields of heart health, diabetes, obesity, nutrition, food psychology, human behavior, and weight loss to help them review and rank 39 diets. The experts reviewed each diet's safety or health risks, nutritional completeness, effect on short-term and long-term weight loss, potential to prevent and manage diabetes and heart disease, and ease of compliance.
To rank the Best Diets Overall, U.S. News gave double counts to long-term weight loss and safety. Long-term weight loss was defined as having available evidence of maintaining substantial weight loss for at least two years. Safety was defined as the absence of health risks like too rapid weight loss, certain nutrient concerns, malnourishment, and contraindications for existing conditions or certain groups of people.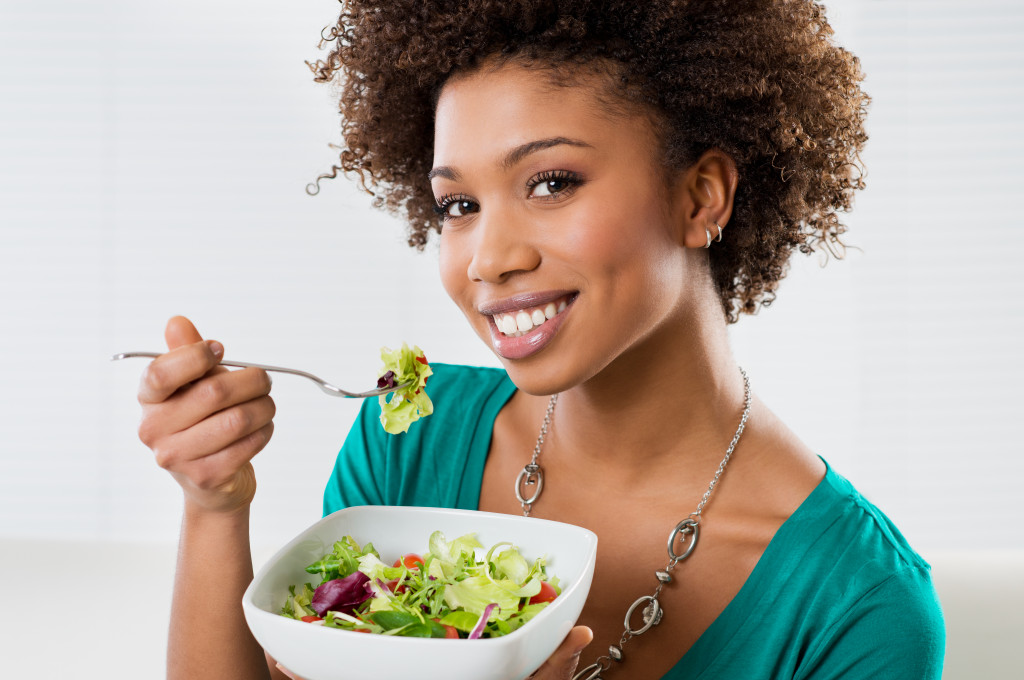 Top Three Best Diets Overall in 2021
The Mediterranean Diet topped the list as it promotes long-term weight loss, brain health, heart health, diabetes prevention and control, and cancer prevention. To synthesize the most healthful aspects of the various Mediterranean cuisines, nonprofit Boston food think tank Oldways partnered with the World Health Organization and the Harvard School of Public Health to come up with the Mediterranean diet pyramid. Kinds of food highly recommended for daily meals are whole grains, beans, vegetables, fruits, nuts, herbs, spices, and healthy fats like olive oil. Fish and seafood are served only twice a week. Poultry, eggs, and dairy are allowed in moderation. Consumption of red meats and sweets must be infrequent.
The DASH Diet, meaning dietary approaches to stop hypertension, came in second. The National Heart, Lung, and Blood Institute promotes it to control high blood pressure. Experts declare that the diet is heart-healthy, balanced, safe to follow long-term, and will likely result in weight loss. Sodium is limited to 1,500 milligrams a day. The diet emphasizes whole grains, vegetables, fruits, lean protein, and low-fat dairy such as milk protein concentrate. These are types of food high in protein, calcium, potassium, and fiber.
The Flexitarian Diet, meaning flexible vegetarian, tied for second place. Experts state that it provides acceptable ranges of protein, carbohydrates, fat, and other nutrients because followers eat vegetarian most of the time and eat meat less often. This results in weight loss and lowers the risk of heart disease, diabetes, and cancer.
Healthy Lifestyles
As vaccinations continue across the country and the world, the lasting effects of the pandemic still abound. Amid all that, a positive takeaway is that people are now more conscious to avoid health risks and choose healthier options. Hopefully, this will result in much healthier lifestyles as the world recovers.