Nowadays, many options are available for those who want to improve their health and well-being. While some may be hesitant to try something new, the benefits of these treatments can be profound.
Medical procedures and practices have advanced significantly, offering new hope to those seeking better outcomes. Here are some innovative solutions that are redefining wellness:
Stem Cell Therapy
This treatment is becoming increasingly popular as it offers the potential to regenerate cells and tissues. Many professionals use it to treat various conditions, including injuries, degenerative diseases, and autoimmune disorders.
A stem cell therapy procedure begins with extracting stem cells from the patient's body. The cells are then purified and injected back into the body, where they start to repair and replace damaged tissue.
This therapy is still in its early stages, but a growing body of evidence suggests it can be an effective treatment for several conditions. So if you're looking for an alternative to traditional medicine, stem cell therapy may be worth considering.
Skin Rejuvenation
Many factors can cause the skin to age, including sun exposure, pollution, and smoking. Luckily, there are now several ways to achieve younger-looking skin.
One popular method is skin rejuvenation, which uses laser technology to improve the appearance of the skin. This treatment can help reduce wrinkles, fine lines, and age spots.
It can also improve the skin's texture and give it a more youthful appearance. Skin rejuvenation is a safe and effective way to achieve younger-looking skin without surgery or downtime.
Hair Regeneration
Hair loss is a common problem that can affect both men and women. While many products help with hair loss, they don't always work.
Now, there is a new treatment called platelet-rich plasma (PRP) therapy that shows promise for treating hair loss. This therapy uses the patient's blood to promote hair growth.
PRP therapy begins with taking a sample of the patient's blood. The blood gets placed in a centrifuge, separating the platelets from the other blood cells. The platelets get injected into the scalp, releasing growth factors stimulating hair follicles.
This treatment is still under study, but early results are promising. PRP therapy may be worth considering if you're looking for an alternative to hair loss products.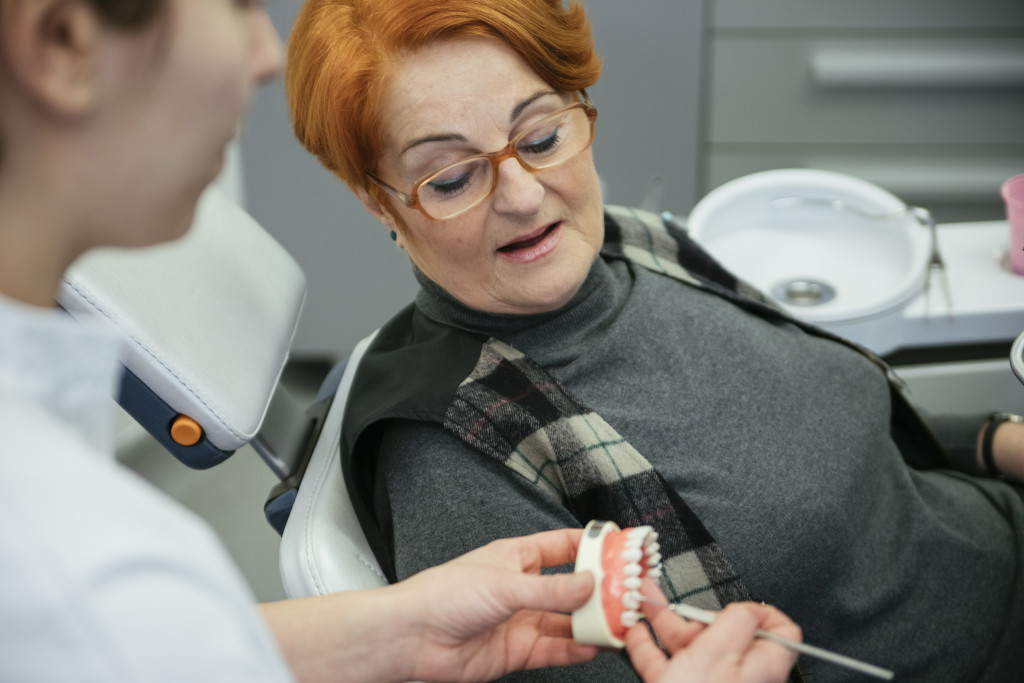 Teeth Replacement
When a person ages, they are more likely to lose their natural teeth. This situation can profoundly impact their quality of life, as it can lead to difficulty eating and speaking.
In the past, the only way to replace missing teeth was with dentures or bridges. However, these solutions often resulted in discomfort and instability. Nowadays, same-day tooth implants can provide a more natural and comfortable solution.
These implants are placed in the jawbone and are a foundation for replacing teeth. They are made to match the color of your natural teeth and can improve your appearance and function. Thus, giving you the ability to eat and speak with confidence.
Bone Grafting
Bone grafting is a surgical procedure that replaces missing bone. Surgeons use it to repair damage from injuries or diseases. Bone grafting can also be a great solution to improve posture stability.
This procedure involves taking bone from another part of the body and transplanting it to the area where the damage is. The transplanted bone will eventually fuse with the existing bone, creating a stronger foundation.
Bone grafting can be an effective way to treat several conditions. This scientific breakthrough helps improve the quality of life for many people.
Virtual Immersion Therapy
Recently, there has been a growing use of virtual reality (VR) for therapeutic purposes, such as treating anxiety and phobias. This treatment is called virtual immersion therapy (VIT).
VIT exposes the patient to the trigger of their anxiety or phobia in a controlled environment. The patient can then work through their fear in a safe setting.
Studies have shown that VIT is an effective treatment for various conditions, including post-traumatic stress disorder (PTSD), social anxiety, and specific phobias. It's one of the more innovative therapies available that's redefining the field of mental health.
Modern Mindfulness
Mindfulness is a form of meditation that has been around for centuries. It's a way of paying attention to the present moment and being aware of your thoughts and feelings.
Because of its promising results, mindfulness practices have become more mainstream as an effective treatment for various mental health conditions. That's why mindfulness-based cognitive therapy (MBCT) is available.
MBCT is a type of therapy that combines mindfulness with cognitive-behavioral therapy (CBT). This treatment is effective in reducing depression and anxiety. Thus, promoting overall wellness.
Modern wellness involves several innovative treatments that redefine what it means to be healthy. These therapies provide new ways to achieve health, from stem cell therapies, dental implants, skin rejuvenation, hair regeneration, bone grafting, and virtual immersion to mindfulness. If you're looking for an alternative to traditional treatment methods, consider one of these innovative therapies. Soon, you'll be on your way to achieving optimal health.