Remodeling the home is almost a necessity for homeowners. Of course, many people want to ensure they get the best indoor lifestyle they can get, and it involves investing in renovations and upgrades that can be expensive and time-consuming. However, it is possible with preparation and budgeting.
For many homeowners, a kitchen remodel is one of the most critical projects they will undertake. A well-done kitchen can make your home more stylish and inviting, but it can also add to the value of your property.
There are a few key things to keep in mind when planning a kitchen remodel:
Think about how you use your kitchen. If you cook a lot, you'll want to ensure that your new layout allows plenty of counter and storage space. If you often entertain, you'll want to make sure that your kitchen gets designed for socializing.
Don't be afraid to experiment. A kitchen remodel project is an excellent opportunity to try out new ideas and innovations. Maybe you've always wanted an island or a breakfast nook – now's the time to go for it!
Be mindful of your budget. A kitchen can be expensive, so it's essential to plan and stay within your budget. If you're not sure where to start, consult with a professional contractor or designer for advice.
A kitchen renovation can be a daunting project, but it can be easy to perform with careful planning and execution. Here are the aspects that can make your kitchen look and feel up-to-date.
Kitchen Flooring
One of the most important aspects of any kitchen remodel is the flooring. Kitchen floors take a lot of abuse over the years and can quickly become worn and stained. If your kitchen floor is in bad shape, it may need replacement before you start your remodel.
Choose a durable flooring material that can withstand wear and tear. Ceramic tile or hardwood are good options, while linoleum may not be up to the task. Vinyl flooring options could also be ideal.
If you have kids or pets, you'll need a flooring material that is easy to clean and resistant to stains and scratches. Kitchen flooring can be expensive, so choosing a material that fits your budget is essential.
When choosing a new kitchen floor, it's essential to keep these factors in mind. A durable flooring material will save you time and money in the long run, while a floor that is easy to clean will keep your kitchen looking its best.
Storage Solutions
Another critical aspect of any kitchen remodel is storage. Many kitchens lack adequate storage space, leading to cluttered countertops and cabinets. If your kitchen lacks storage, consider adding additional cabinets or pantry shelves.
If you have a small kitchen, use vertical space with wall-mounted shelves or a pot rack. Utilize the area underneath your kitchen sink for extra storage by adding a frame or two.
Adding more storage to your kitchen will help keep it organized and tidy. It's also a good idea to declutter your kitchen before you begin your remodel to remove unwanted items.
Energy-Efficient Appliances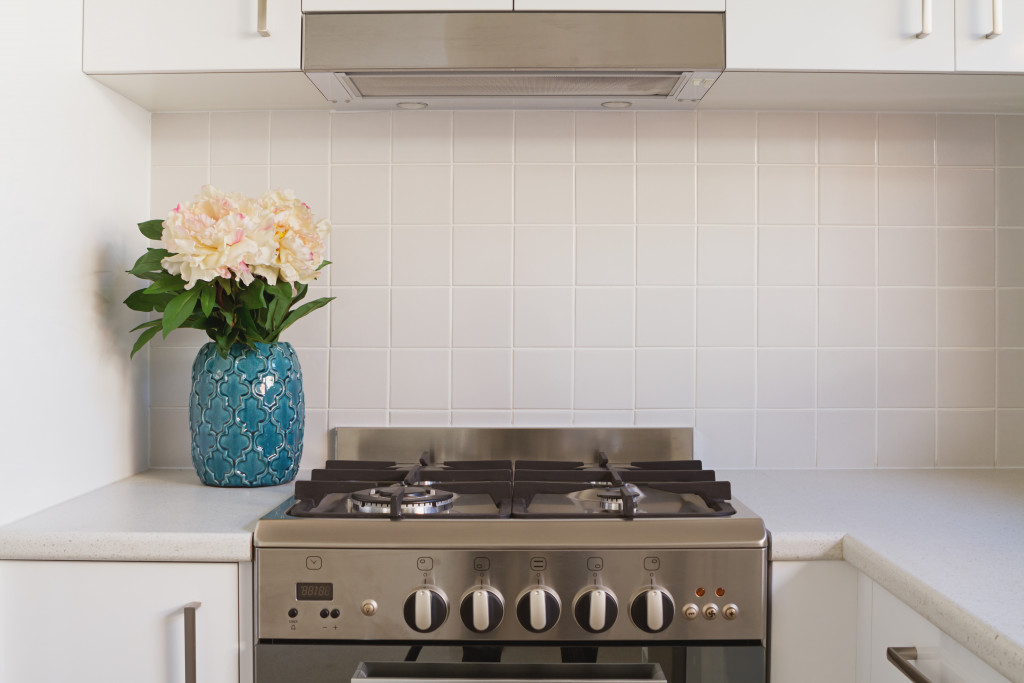 If your kitchen appliances are old and inefficient, it may be time to switch to newer, more energy-efficient models. Replacing your old fridge, stove, and dishwasher with energy-efficient models can help you save money on your utility bills.
In addition to being more energy-efficient, new appliances are often more stylish than their older counterparts. Stainless steel appliances are top-rated in today's kitchens. If you're not ready to replace all your devices, consider upgrading just the refrigerator or stove.
When choosing new kitchen appliances, keep energy efficiency in mind. Look for devices with the Energy Star label to meet strict energy-efficiency guidelines.
Basic Kitchen Furniture
Every kitchen needs basic furniture, including a table and chairs. If your kitchen is small, choose space-saving furniture such as bar stools or a folding table.
In a larger kitchen, you have more leeway when choosing furniture. A kitchen island can provide additional counter and storage space, while a breakfast nook can be a cozy place to enjoy your morning coffee.
Consider adding a wine rack or buffet to your kitchen if you entertain guests often. This step will give you more storage space for glassware and serving dishes.
No matter what size kitchen you have, there are pieces of furniture that will suit your needs. Choose space-saving furniture for small kitchens and add extra storage with a buffet or hutch in larger kitchens.
Conclusion
When planning your kitchen remodel, keep these aspects in mind to create a seamless design. Flooring, appliances, and storage are critical components of any kitchen, so be sure to choose materials and furniture that will stand the test of time. With careful planning, your kitchen remodel will go off without a hitch.