The construction industry marred by the menace of the slowdown of projects. Construction projects become a nightmare when they go over budget and are off schedule. One of the major reasons is the involvement of many stakeholders involved in a construction project, which makes it a slow process.
Then, there are labor shortages, cash crunches, and many other issues that act as a major roadblock. Problems are also faced related to quality control and poor management of schedule that hamper the speed of construction projects. But there is always a way out. We have collated a list of methods that can help speed up construction projects and help achieve the most productivity.
Improving planning
Most of the errors in the construction projects are made at the planning stage. For example, if calculations about how much concrete will be required for the construction project is not carried out, then there is a possibility that twice the amount of concrete will be ordered in reality. This would turn out to be a headache for the management and increase unnecessary expenses.
It is, therefore, of utmost importance to dedicate ample time for proper planning before the project begins. This will improve the planning and in turn help to carry out the project with fewer hindrances.
Using advanced construction methods
Using advanced construction methods such as precast concrete is efficient. It helps to smooth the process of construction and offers an efficient delivery model for the project. This allows carrying out building construction even while the design is being developed. Precast concrete has an aesthetic versatility. It can be cast into any shape, size, and color according to the requirements, such as high-quality precast concrete walls. Precast concretes are manufactured outside the project site in a ready to install model. This process shortens project schedules, site disruptions, safety concerns, and the project cost. Precast concrete is also environment friendly and is resistant to wind, fire, rain, pests, and insects. It is also low maintenance and is completely recyclable.
Leveraging technology
When it comes to improving productivity, adopting new and effective technologies is of great help. The use of software and mobile apps can help in monitoring the project efficiently. A good construction management software can keep the project organized and free from the menace of paperwork. This allows the team to focus on the actual building process. The software can handle bid and document management, billing and invoicing, incident reporting, and job scheduling, etc.
Investing in staff training
Training is important to maximize the efficiency of the people involved in the process. This holds true especially for the managers who use effective management principles and strategies to keep the projects running smoothly. Immediate benefits can be seen if the employees are helped in the right way to master critical construction skills. You can appoint a senior member of the company to provide periodic training or take the help of third-party training providers.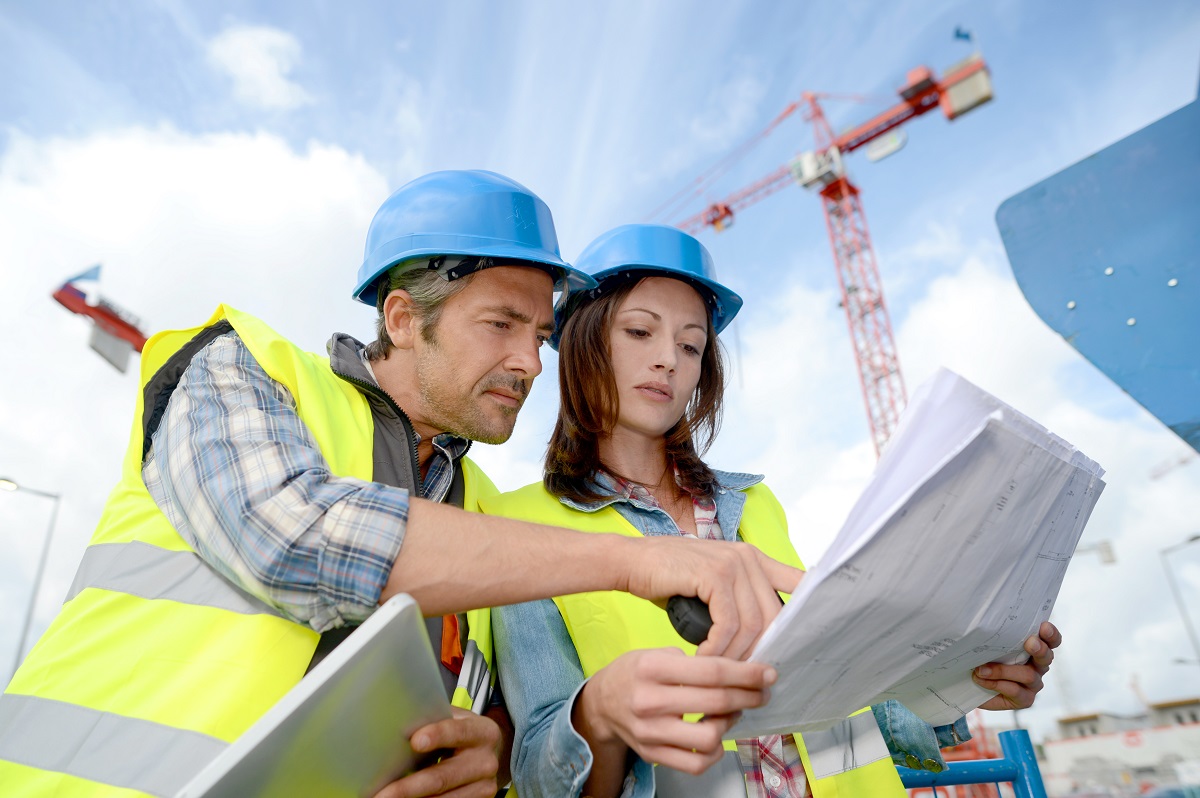 Using Building Information Modeling (BIM)
BIM is a process of creating digital representations of the building which haven't been constructed yet. This allows us to visualize the building before its construction begins. It helps formulate a proper plan about the budget and schedule of construction. For example, BIM can help to determine the number of people that might go in and out of the building every day. This can in turn help us to calculate the pump sizes, water heater sizes, etc. BIM helps in cost and resource-saving, helps to achieve greater efficiency and shorter project lifecycles. It also brings higher quality results.
Improving communication
Improper communication with the team is a recipe for disaster and big losses. This also hampers the functioning of the project. A manager must be available for their team so that there is a good rapport between them. This also helps to convey to the staff about the decisions and expectations of the management. The entire team working on a project should work as a single cohesive unit, rather than sticking to hierarchical roles.
Holding the team accountable and establishing performance measurements
Performance measurements help motivate the employees, especially when there are rewards and recognition involved. This will help in proper communication and improved efficiency of the project. Various performance measurements can be set up like, being on time at the job site, being customer-friendly, completing work on time, etc.
Construction activities can be improved with the above-mentioned methods. Some of these methods are easy to put in place and don't need any financial investment. Some, are complex and might need a large financial investment. The choice is completely yours about what methods you need to adopt.