It's always difficult to bid adieu to a pleasant excursion. We begin to feel gloomy and disheartened just thinking about resuming our usual routine. We feel a twinge of desire as we board the flight while leaving behind the best times of our lives. Somewhere in our hearts, we wish we could stay for a few more days, but alas, we don't. But why don't we? Mainly because of work demands, last-minute arrangements, commitments at home, etc.
However, this is only our mindset and concerns messing with us; we can extend the vacation for a few more days. It's not difficult, and one just needs to make a few adjustments. If you've already started to consider prolonging your getaway, read on to find what changes to make.
Last-Minute Decisions for an Extended Vacation
Check with your airline to see if your flight bookings can be changed. Typically, these services are offered at no extra charge.
Enquire with the hotel to see if they can lengthen your stay. Otherwise, you may be able to get excellent last-minute offers online. If your budget is limited, you may choose to consider poshtels, which are typically fancy hostels that offer pleasant lodgings.
Be cautious of the visa requirements if you are vacationing in another nation right now. This ensures that you don't overstay your welcome there.
If you have a commitment at home, such as a pet, ask the person you've delegated the duty to take care of it for a few more days. If the person is unable to, have your pet brought to you through pet ground transportation services. Choose the one that offers the best service at the best price. There will be no worries once your pet is with you; only a trip with a fun companion.
The one reason you must be hesitant about extending your stay is due to job responsibilities. That's not a significant thing; come up with a legitimate reason. Or simply be honest with your boss and say that you need a few extra days to recover. Ensure him that he is well-rested. You'll be more productive at work. After all, modern-day employers are flexible and understandable.
If you are on medication, confirm if the medicine you require is available there.
Now that we've gotten those concerns out of the way let's look at why you should continue your getaway.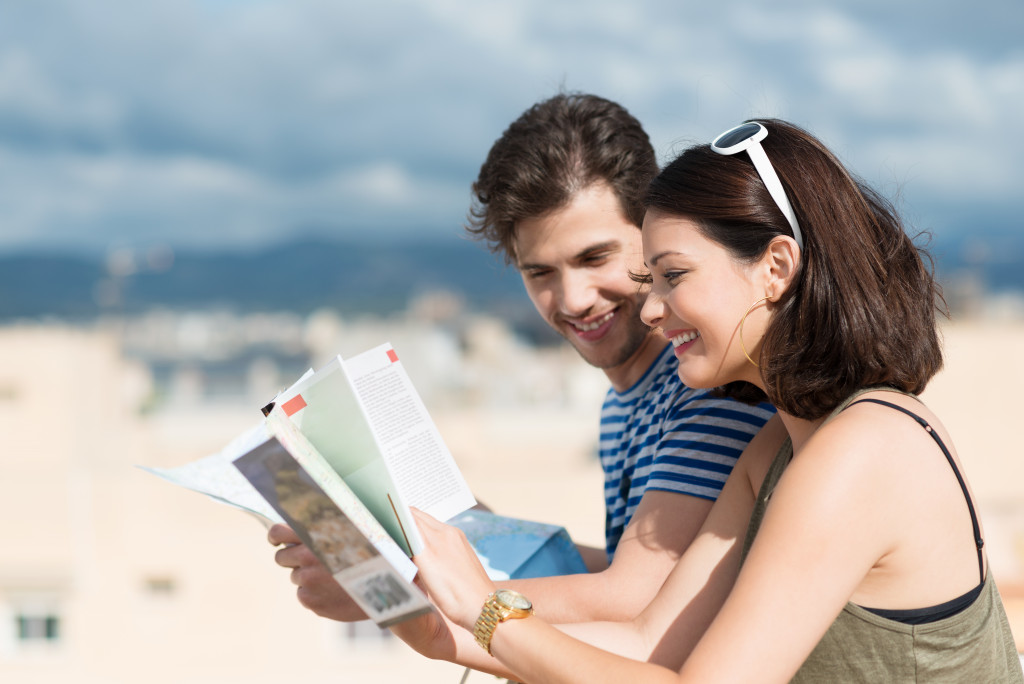 Good Reasons to Have Your Vacation Extended
1. For better mental health
Your daily routine is stressful, and you are tied to a slew of personal and professional commitments. You can't get rid of them permanently, but you do need a break from all the stress and mental anguish. So, when you are finally on vacation, you must rest and compose yourself. This is because you may not be making trips regularly, so the one trip you take should be satisfying.
That said, extend your stay till you achieve mental bliss. This serenity happens when your stress hormone is lowered, and your happy hormones are enhanced. Having a vacation is the most effective way to balance such hormones and rid oneself of depression, anxiety, and other mental health issues.
2. For better physical health
As discussed in the first point, vacationing lowers stress and improves mental health. When one's mental health is in good shape, one's physical health follows suit. This is because both psychological and physical health is firmly connected. Reduced stress lowers the risk of chronic heart problems. So, lengthen your stay to attain mental harmony and avoid physical health risks.
3. Since the weather changed
You eagerly planned your trip and arrived at your destination only to discover that it was pouring severely. If this happened, you might have only enjoyed some things and spent the rest of your time cooped up in your hotel room. Finally, when it's time to leave, the clouds clear up, and the days turn sunnier, ideal for touring and exploring the place. So, it's better to stay longer to avoid missing out on the main thrust of the vacation.
4. Still not satisfied
Assuming that you live on monthly paychecks, vacations are a once-a-year occurrence. So, when you eventually have one, make the most of it. If you are not pleased and find it difficult to wave farewell to the place, then satisfy your inner wants. Trust me, you won't be sorry afterward about blowing a once-in-a-lifetime chance.
Put your overall health and deepest desires ahead of everything else. After all, for what are you putting in the hard work? To enjoy your leisure times or to spend your holiday days lazing around at home? Then, extend your current leisure time and only return to your usual schedule when you discover yourself.