Wedding planning can be fun and exciting, yet a lot of couples still find it stressful and overwhelming. This is especially true for brides. Most of them will likely feel more pressure during the wedding preparations. This often happens because they are likely to aim for perfection just to make sure nothing goes wrong during the big day. If you are also one of those who are stressing over wedding preparations, you need to start looking for ways to address your fears and worries. For starters, you can focus on looking for the ideal wedding gown first.
Staying True to Yourself When Picking a Wedding Outfit
Some brides get confused whenever they need to choose an ideal wedding style and design. Most of them end up checking out hundreds of outfits, yet they still can't decide which one is right for them. If you can relate to this issue, you need to find the quickest and smartest way to pick the right outfit. This means you simply need to stay true to yourself. Thus, you need to pick one that reflects your personality. To help you make wedding gown shopping more convenient, here are a few tips that you can consider:
Consider taking wedding dress quizzes online — Even if you know yourself well, you may still struggle with choosing the right wedding dress. For a quick and convenient solution, consider looking for wedding websites offering wedding dress quizzes online. With this, you will be able to check out what type of dress or style will be perfect for you.
Find three adjectives to describe your preferred outfit — To reduce your headaches in choosing the best wedding gown, consider limiting your options. Describe your dream wedding outfit in three words. For instance, if you want a classy, elegant, and sophisticated dress, you can check out modest wedding gowns. If you want a trendy, modern, and fun outfit, you can pick a wedding gown with playful prints and designs.
Check your personal style based on your closet — Visit your closet and observe how you usually dress up, especially during special occasions. See if there are common styles that you love, and associate them with your wedding gown design. For instance, if you are more into elegant yet comfortable clothes, you can inform your stylist about it.
Consult and hire a reliable bridal stylist—If you are still having trouble deciding, you can always consult a reliable bridal stylist. Hire someone who is an expert at helping brides find a custom outfit that fits their style and personality. Just make sure that you accept their inputs, especially if they offer you expert advice about ideal styles and designs.
Additional Guide for a More Convenient Wedding Gown Shopping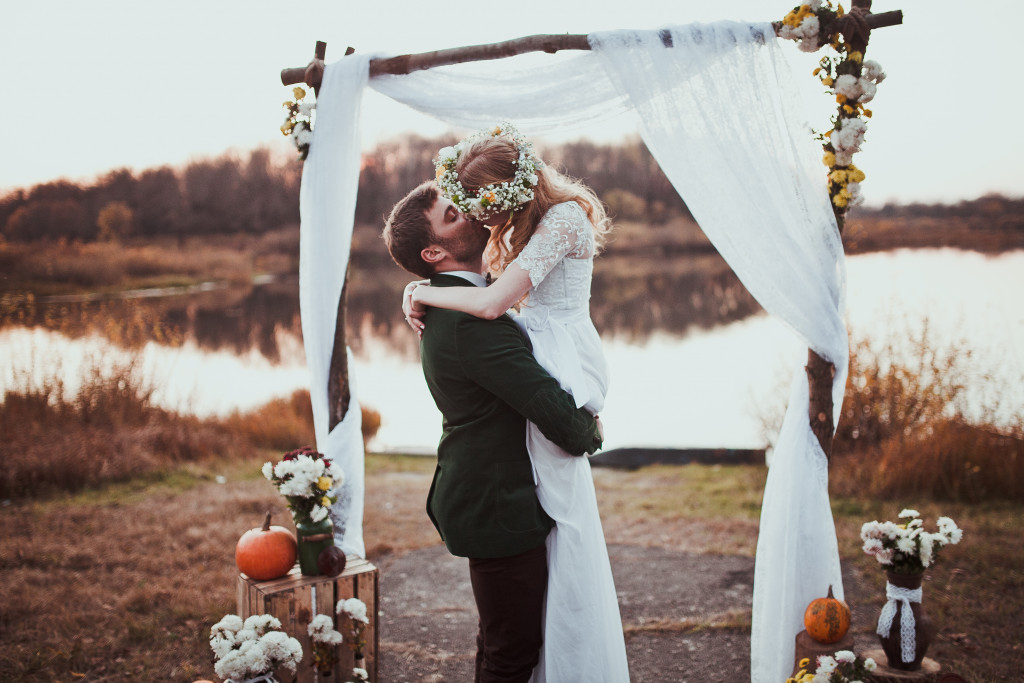 Wedding dress shopping can be stressful, especially if you have a lot of options but have a limited budget. If you don't want to stress over your budget, make sure you know how to find the perfect dress without spending too much. Here are a few practical options for you:
Decide on a wedding theme before anything else — Before going shopping, make sure you have a clear wedding theme in mind. This way, you don't end up changing your mind every time you see a new theme idea for your big day.
Perform quick research about wedding dress styles — Educate yourself about the different wedding dress styles and designs. Browse the internet and collect photos of wedding gowns you think will fit your preferences.
Consider your budget and avoid overspending — Request for a quote from bridal shops and designers so you will have an idea of how much your dream dress costs. Then, build and decide on how much you are willing to spend on your dress. This way, you won't feel tempted to buy an outfit that goes over your budget.
Visit an excellent bridal shop — Look for a reliable bridal salon so you can quickly pick an elegant outfit that fits your style. Check reviews online so that you don't end up wasting your time and energy checking out random wedding dresses.
Picking the ideal wedding dress is only one of the many tasks you need to accomplish before the big day. Thus, avoid fussing over small details and focus more on making the wedding planning a happy and memorable time for you and your partner. Avoid putting yourself in a situation where you need to stress over simple things, including buying your wedding dress. Request assistance from friends and hire experts so you can continue having fun while preparing for the big day.