Not that many brides would choose the no-makeup look on their big day. The usual request a bridal makeup artist here in Orem gets is a full-on glam: full-coverage foundation, light concealer, some gray or brown eyeshadow look, contour and highlight, pinkish blush, and some over lined lips.
If you want to take it even further, you'll also throw in some false lashes. But, if you're not one of those brides who want to look like those Instagram baddies on their wedding day, you can go for that uber-trendy no-makeup makeup look that requires a lot less from your makeup bags.
So, what can you expect from this simple yet striking look? Even skin tone, natural glow, bright-looking eyes and subtle pops of color where they should be. Here's how you can achieve that flawless look on your wedding day:
Have that smooth, glowing skin as your base
A natural-looking complexion is the base not just for this no-makeup makeup look, but for every makeup look available on the planet. Having smooth skin is the key to a natural bridal glow. First, exfoliate your skin with some rice scrubs to get rid of the dead skin and achieve that baby-soft finish.
Forget about foundation and choose something lighter
You don't want that cakey makeup on your big day. Fortunately, there are many other options you can substitute for that heavy, full-coverage foundation. Tinted moisturizers, BB or CC Creams are excellent choices. They're light but provide the right amount of coverage to blur dark spots.
They have more skincare properties compared to a standard foundation because they're packed with anti-aging ingredients such as vitamins, antioxidants and peptides. If you have blemishes that need more coverage, you can cover it up with some light concealer. This could work for hiding dark circles as well.
Look bright and wide awake with some mascara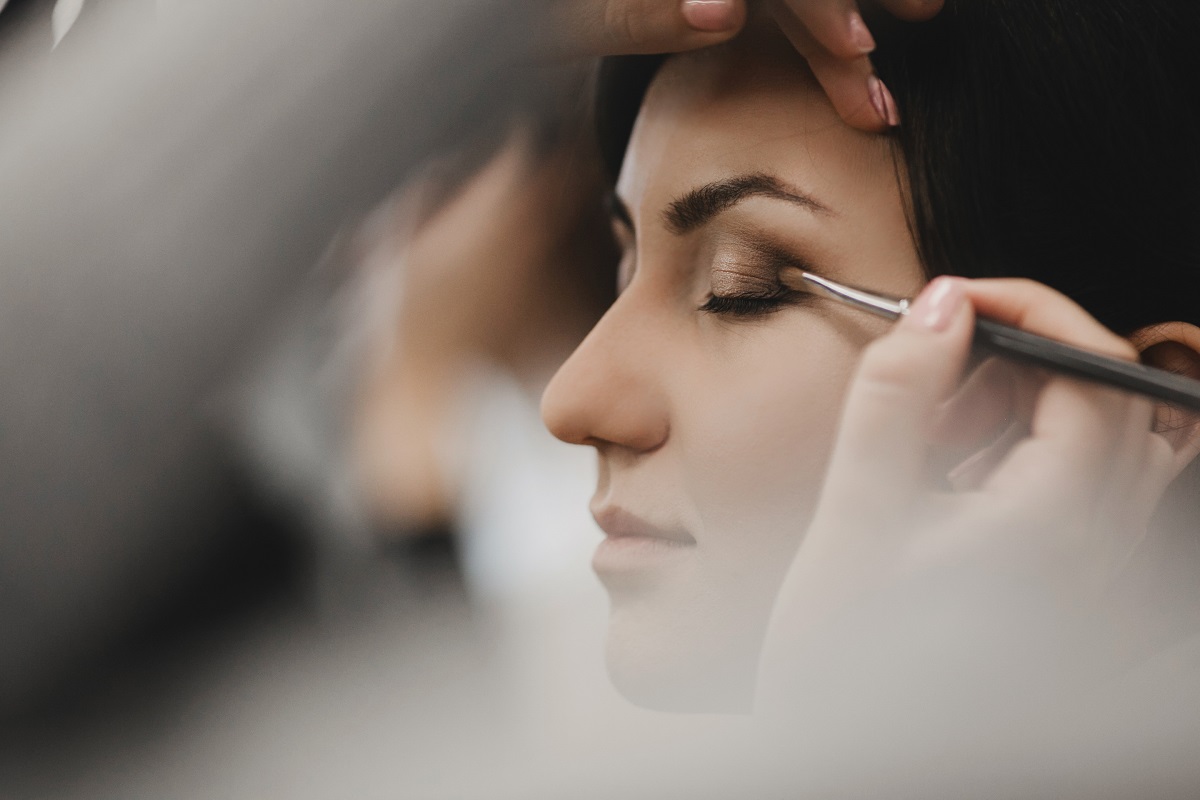 A no-makeup makeup look won't work if you're into those spider-like lashes. The best way to complement a natural complexion is just a little bit of curl and length. You need a wand that grabs every lash hair for increased volume that still looks natural and not clampy.
There are options with ingredients that boost hair growth as well.
Highlighters are still a must-have
The "glow to the gods" look may no longer be trendy, but a little dab of highlight can still do wonders on your face to give it that extra lift. Instead of going for those popular powder highlighters, choose a cream highlight. You can do the same for your blush.
Cream blushes look more natural than powder ones. For that natural glow, get a product that provides that gorgeous pearl finish. Dan a bit of the product on top of the highest parts of your face, such as your cheekbones, cupid's bow, and nose tip.
Keep your lips looking soft and juicy with a tinted lip balm instead of a matte liquid lipstick that tend to chap off your lips. While it doesn't last as long, tinted lip balms are soft, light, and hydrating and can help you highlight your natural lip color. It's still you, but only better.