People celebrate Mother's Day in different ways around the globe. In some countries, it is observed on the last Sunday of May, while in others, it is celebrated on the second Sunday of May. It is a day to celebrate and honor mothers, motherhood, and maternal bonds.
If you're looking for the perfect Mother's Day gift, look no further! These ideas will show your mom just how much you appreciate her. From heartfelt gifts to fun presents, there's something for everyone on this list. But let us first talk about why mother's day is so important?
Why celebrate mother's day?
Your mother has always been there for you, whether you needed help with homework or a shoulder to cry on. She's the one who has always had your back, and she deserves to be celebrated! Mother's Day is the perfect time to do just that.
It is also a day to reflect on how far mothers have come and the progress made in terms of gender equality. We have come a long way, but there is still more work. So let us all take this day to celebrate the mothers in our lives and the progress made!
Gifts for moms
There are so many different gifts that you can give to your mom on Mother's Day. It all depends on what she likes and what you think would make her happy. If you're stuck for ideas, take a look at these thoughtful and unique gift ideas!
A heartfelt card
Sometimes the best gift is the simplest gift. A heartfelt card can say more than any material object ever could. It's the perfect way to show your mom how much you appreciate her, and it doesn't cost a thing. Just take a few minutes to sit down and write out everything you love about her. If you're stuck for ideas, think about all the little things she does that make your life better. Maybe she always has a hot meal waiting for you when you come home from work, or perhaps she's always there to lend a listening ear. Whatever it is, your mom deserves to know how much she means to you. So this Mother's Day, give her a gift from the heart.
A day of pampering
If you're looking for a Mother's Day gift that will show your mom how much you care, why not treat her to a day of pampering at a wellness salon? She can enjoy a relaxing massage, rejuvenating facial, and even a mani-pedi. Plus, the salon may offer other services like hair styling or makeup application. And what mom doesn't appreciate some time to herself? So if you want to give your mom the gift of relaxation this Mother's Day, look into wellness salons in your area.
A day trip
A day trip is a perfect way to show your mom how much you appreciate her. And there are plenty of great options to choose from, depending on your mom's interests and hobbies. For example, if she loves the outdoors, you could take her on a hiking or camping trip. Or, if she's more of a city person, you could spend the day exploring a new city or town together. Either way, spending quality time together matters on Mother's Day – so pick an activity that you know she'll enjoy!
A garden picnic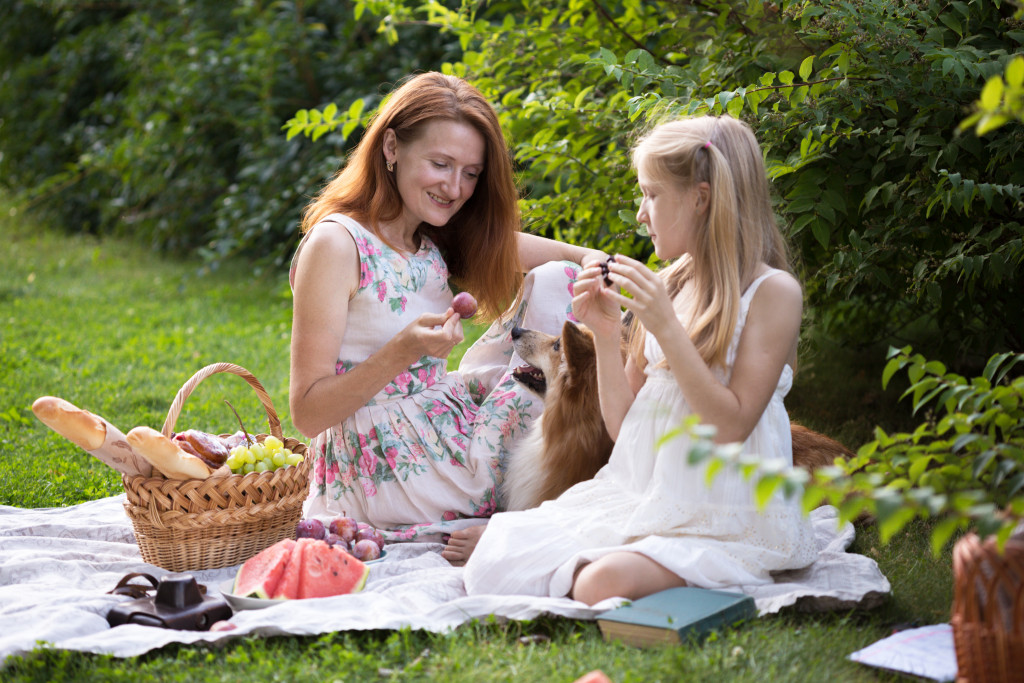 One great way to show your mom how much you appreciate her is to take her out for a picnic in the garden. This is an excellent opportunity to spend some quality time together and soak up some vitamin D. You can pack a simple lunch of sandwiches and fruit or get a little fancier with a homemade quiche or pasta salad. Don't forget to include some tasty snacks and drinks, and maybe even a little dessert. You can make this Mother's Day picnic extra special with a bit of planning. And who knows, it might even become a new tradition.
Pack a special gift
If you're stuck for ideas, why not try something unique and pack her a special gift? You could put together a basket of her favorite things or a care package with everything she needs for a relaxing day at home. Alternatively, you could put together a custom gift box with items representing her hobbies and interests. Whatever you choose, she's sure to appreciate the thoughtfulness of a carefully curated gift. So get creative and start packing!
Making your mom happy
No matter what your mom loves, there is a gift that will show her how much you appreciate everything she does for you. With a little bit of thought and some help from this list, you can find the perfect Mother's Day present and make your mom feel loved and appreciated. Thanks for being the best mom around! Do you have any other great gift ideas for mothers day?