Apart from repainting, wallpaper is a good alternative when redesigning a home's interior. You can choose from different wallpaper styles and patterns. Bu picking the best wallpaper can be a bit overwhelming for some homeowners. What they need to know is that it should meet their personal taste and design ideas. Design and function should always be balanced.
If you are thinking of revamping your living room, dining area, or bedroom, here are some suggestions on how to utilize wallpaper to spruce up your favorite spaces:
Know Your Wallpaper
Wallpapers come in different designs and materials. You need to know the difference before making a decision. Some of these types are the cellulose-based wallpaper (also known as the traditional wallpaper). It's one of the most affordable on the market and widely used for dining areas and bedrooms. Vinyl wallpaper is another popular choice because it offers a variety of designs, and it's resistant to color-fading. Embossed wallpaper is recommended for people who want more depth on their walls. One of its main advantages is that you can paint over it, and it helps hide wall imperfections.
Since not all wallpapers are pre-glued, consult a shop, and ask for adhesive wallpaper. Such shops can also recommend the best wallpaper to fit your design needs.
Select a Space for Wallpapering
Before picking the perfect wallpaper design, choose a space where you want to put a wallpaper. Bedrooms are excellent spaces for wallpapering. Pick an accent wall to highlight the bedroom's décor. It should complement the painted walls' colors to make it pop.
Installing wallpaper in bathrooms is also a suitable choice. Although smaller compared to other areas, wallpaper can add a dramatic effect to it. Use wallpapers with geometric patterns to accent the bathroom's tiles. Another area for consideration would be a laundry room. Putting wallpaper in the laundry room makes it more inviting. This will also encourage you to keep it clean and organized. Keep in mind to waterproof the wallpaper if you're installing it in wet or humid areas like bathroom or laundry area to ensure it will last for long.
Measure the Area or Space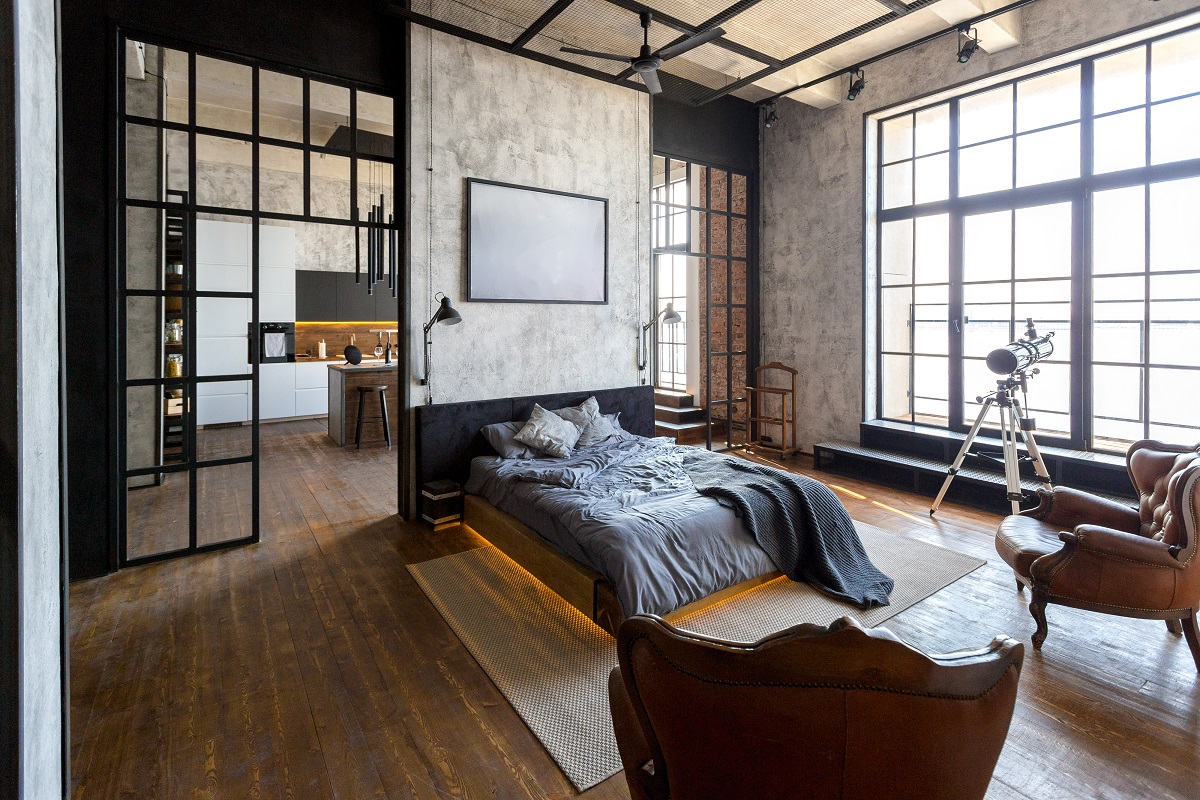 Apart from setting the budget, it's best to measure the area or space first before buying wallpaper. You need to know the exact measurements of the space where you will install the wallpaper. When measuring the area, be sure to include the measurement from floor to ceiling. This is necessary because it will help you determine the quantity of wallpaper you need to purchase. Having the correct measurements can also help you with budgeting and installation costs.
Prepare the Space Before Installing Wallpaper
Before installing wallpaper, space prepping is vital. This is to ensure that the new wallpaper will stick to the walls and prevent moisture from damaging it. Clean the wall or drywalls' surface with a soap and water solution. Once it dries, inspect the walls for any signs of cracks or holes. Use a vinyl-based filler to fill these holes and cracks. Treat the walls with an acrylic-based paint primer to make the wallpaper stick better.
Wallpapers are versatile design materials that can transform dull areas into amazing and comfortable living spaces. We hope that our recommendations can help you pick the best wallpaper.
span