Your family's safety is important to you, and your home should be a haven for them. But accidents can happen anywhere. And sometimes, no matter how hard you try to keep your home safe, alarming events can still occur.
But you can give your family a better chance at safety by taking some extra precautions around your home. Here are a few tips on how to make your home a safer place for your family:
Keep harmful chemicals and cleaners out of reach.
Harmful chemicals can be found in many common household cleaners and products. Keep these items out of reach of children and pets, and store them properly. Also, read the labels on these products carefully before using them. Consider storing them in high cabinets or locked cupboards, and always follow the instructions on the label.
Keep an eye on your home's electrical outlets and cords.
The last thing you want is for your home to go up in flames. To help prevent this, make sure you keep an eye on your electrical outlets and cords. If they look worn or damaged, replace them. Also, ensure that you don't overload outlets by plugging in too many devices.
Unplug appliances when they're not in use and keep cords out of reach of children and pets to prevent them from pulling or chewing on them. Inspect electrical outlets and cables regularly for signs of damage, and replace them if necessary.
Add an extra layer of protection.
Burglars are often looking for an easy way into a home. Make it harder for them by keeping doors and windows locked, even when you're home. It would also be wiser to consider a fence. Contact an expert for fence installation to ensure that your home is well-protected.
Be aware of potential dangers in your home's common areas.
Take a look around your home and identify any potential dangers in common areas, such as stairways, kitchens, bathrooms, and playrooms. Remove or secure any items that could pose a tripping hazard, and ensure that all appliances and furniture are securely in place. Being aware of potential dangers in your home can help you avoid accidents.
Install child-proof locks and gates.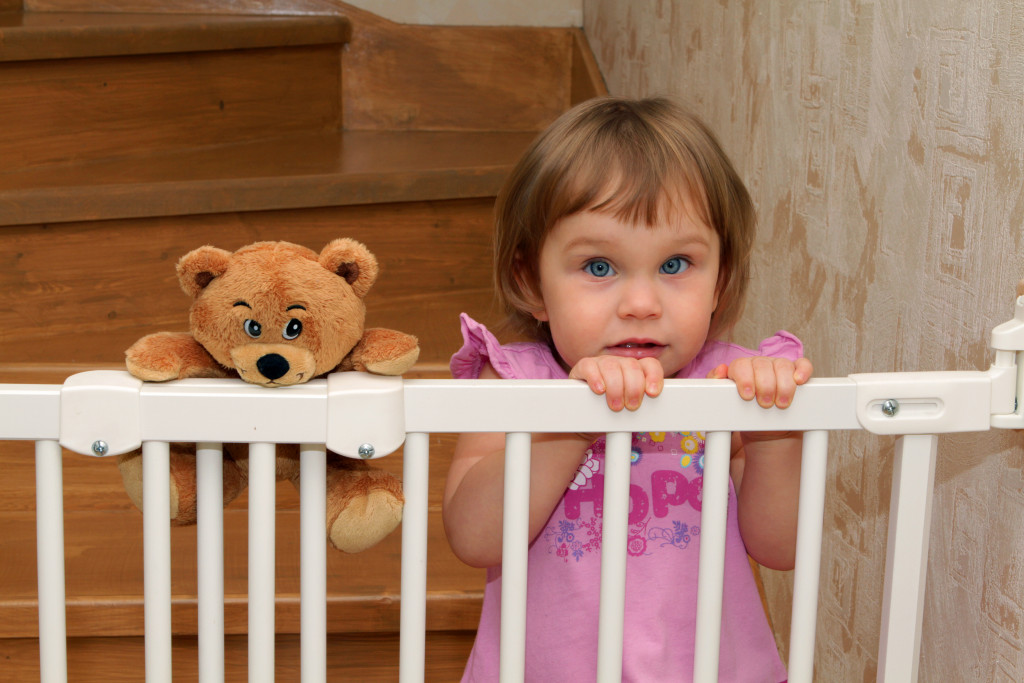 If you have young children, it's crucial to install child-proof locks and gates to help keep them safe. Child-proof locks can be placed on cabinets, drawers, and doors to help prevent little ones from getting into things they shouldn't. Gates can be placed at the top and bottom of stairways to help prevent falls.
Keep an emergency kit on hand.
In a power outage or other emergency, it's essential to have a well-stocked emergency kit. Include items such as flashlights, batteries, non-perishable food, and water.
Your emergency kit should also include a first-aid kit, and you should know how to use it. Be sure to regularly check your emergency kit and replenish any items that are missing or expired.
Have a plan in place in case of an emergency.
In an emergency, it's crucial to have a plan in place so that everyone in your family knows what to do. Designate someone to be in charge of calling 911, and practice evacuation routes so that everyone knows what to do in case of a fire or another emergency. Ensure that your children are familiar with your emergency plan and learn how to reach you in an emergency.
Keep your home well-lit, both inside and out.
A home with plenty of light is less inviting to burglars and can make it easier to spot potential hazards. Install motion-sensor lights around your home's perimeter, and keep lights on inside your home at night.
Educate your family about safety
Teach your children about basic safety rules, such as not talking to strangers and not opening the door to anyone they don't know. And let them know that it's okay to come to you if they feel unsafe.
Get to know your neighbors.
Neighbors can be a great asset when it comes to home safety. They can keep an eye on your property when you're away, and you can do the same for them. Get to know your neighbors and develop a system for checking in on each other.
Trust your gut.
If something doesn't feel right, trust your instincts and take action. Whether it's a strange noise in the night or a person loitering around your property, don't hesitate to call 911 if you feel like something is wrong.
Conclusion
Home safety is always a top priority for families. You can do many simple things to make your home safer for your family. By following these tips, you can help keep your family safe and sound.