The pandemic has posed considerable challenges for everybody, both through its direct impact and secondary effects. Collectively, we weren't prepared for a disruption of this magnitude. But for the most part, we've managed to respond adequately.
The effects of the pandemic don't slice evenly, however. And one group that might suffer a disproportionate impact is working mothers. In general, women had been fighting to achieve equality in society and the workplace before the pandemic. That struggle is now in danger of experiencing a significant setback.
Women's jobs are more vulnerable amid this disruption. And even if they manage to retain jobs by working from home, that only forces them to take on a greater burden of unpaid care. How can you juggle raising kids, running an orderly household, and somehow still keep your career progress on track?
Exercising agency
At the core of this conflict is the matter of agency. Being an effective agent in your life means getting to make decisions that matter. And throughout history, women have had to fight for that right.
It's not your responsibility to solve an issue as massive or systemic as gender or workplace inequality. But as with any adverse situation, you can choose how you respond. And by doing so, you exercise your personal agency.
Is it fair that many people in modern society continue to see housework as a woman's work? Of course not. Is it possible to be a great mother, partner, teacher, cook, housekeeper, and employee? Not without considerable help and resources.
But with limited resources and support, you can still choose to be great at one thing. And then strive to be good at everything else.
For instance, generations of kids have turned out alright even when both parents work full-time. They can land good jobs when they grow up even if they weren't top of the class. You shouldn't feel guilty about devoting more time and effort to your career as long as you're doing good enough in other responsibilities.
Manage time
On some level, taking on so many roles will push your time management skills to their limits. Rich or poor, we all have only 24 hours each day. Somehow, you have to find a way to get more out of that limited time frame.
The use of AI can be a significant aid in this endeavor. These days, your smartphone, tablet, or laptop is rarely further than arm's reach at any moment. Installing the right app on these ubiquitous devices can be an effortless way to keep each day on track.
For instance, meal planning can be a challenge for anybody. What if different family members have special requirements? One might be on a diet for fibromyalgia, while another is trying to lose weight. Meanwhile, your main concern should simply be putting out a meal that tastes great.
Enter apps such as Mealime, Paprika, or Platejoy. Each one has its unique feature set, pros, and cons. But they are variously able to save time by saving or suggesting recipes, creating custom meal plans based on your specifications, and compiling shopping lists.
Delegate and collaborate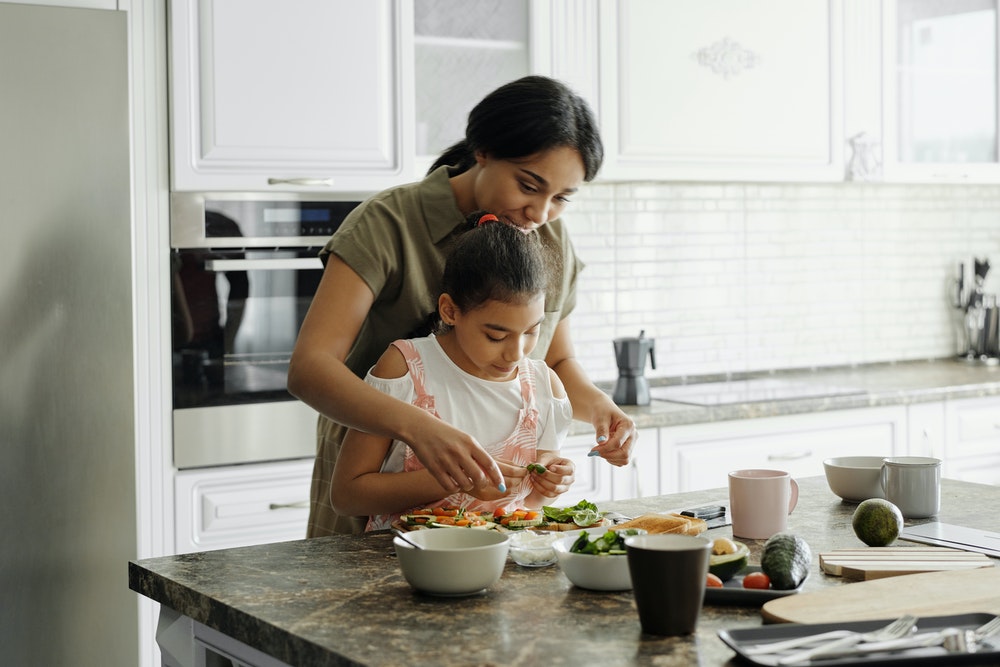 Along those lines, you'll have to polish your skills at delegating and collaborating effectively in different aspects of your life. Find a system to quantify the value of your time.
The next time you're faced with a task, think to yourself: is this something I'd be better off paying for with my time or money? In the latter case, hire someone else to do the job.
Not all time-saving tips require handing off tasks completely to someone else. Sometimes, your involvement can greatly improve results.
Collaboration can be most effective in areas such as distance education for your kids. You don't have to be completely hands-on, but neither should you leave everything up to the instructor. Offer your unique perspective as a parent and knowledge of your child's habits, and collaborate to improve outcomes.
Navigating the career front
Despite doing everything you can to balance things in your personal life, the reality is that it still might not be enough in the long haul. Women have to continue to speak up about issues regarding equal opportunity and inclusivity at work.
Exercise your voice, and you can empower yourself to progress further in your career. If your workplace isn't supportive and doesn't take measures to address inequalities, then don't leave the power in their hands.
Test the waters now to see how effective your company's leadership is and how sensitive they are to such issues. That way, you can begin learning new skills that will make yourself more valuable as an employee and help you make the transition to a better employer.