Most people say that employees are the most valuable assets of a business. They are not wrong to pinpoint that the entire workforce is essential to perform the daily operations or correct any errors. Some would say that the business establishment and equipment are more valuable to a company. Investment in those things involves a lot of money and hard work. Employees come and go, but the establishment and equipment can stay with you throughout the entire venture.
It can be challenging to identify which of the two areas matters more to your business, but you can stop making comparisons because one cannot survive without the other. Establishments and equipment are useless for your venture without the people operating them, and vice versa. When you manage to secure both, your business can grow.
However, an establishment for the sake of a location is not enough to ensure employees can get their work done. Here are the steps to help you create a comfortable environment for your workers.
Establishment Design and Layout
As the modern age continues to improve, we realize that skills and knowledge are not the foundations of productivity and efficiency. Regardless of how talented an employee is, many factors might delay or affect performance. One of those involves the environment, which your business establishment provides. The office, manufacturing plant, warehouse, or retail store contains staff members that show up every day to work. Business owners have to put themselves in their employees' shoes and identify if they have an ideal environment to work in when showing up for their respective shifts.
Fortunately, you can find guides for establishment design and layouts. But it doesn't mean that concepts are not susceptible to change. Open office layouts provide more space and creativity for modern businesses, making it a trend followed by multiple companies to make employees comfortable. Office cubicles do not promote a pleasant environment nowadays despite providing the privacy necessary to accomplish work.
Maintenance Tasks and Repairs
Creating the design and layout of the establishment can be helpful for employees, but it won't stay that way all the time. The wear-and-tear damage and other external forces could make the environment worse for employees. Business owners must prevent that from happening, starting with pursuing maintenance tasks and repairs.
The top priority should be sanitation, which should occur at least thrice a day. A messy environment can affect employee productivity and efficiency, so failing to accomplish the task could make the business establishments unsuitable for work. The temperature also plays a critical role in comfort for workers. But cleaning and repairing the entire ventilation system of the building could be costly and time-consuming for your maintenance team.
Fortunately, hiring a company to perform HVAC testing and balancing is an ideal choice. Toxins could also overwhelm your operational workplaces, so proper ventilation cleaning is necessary. Creating a facilities department to handle the task should be a lock-in for your recruitment needs to protect your business establishments.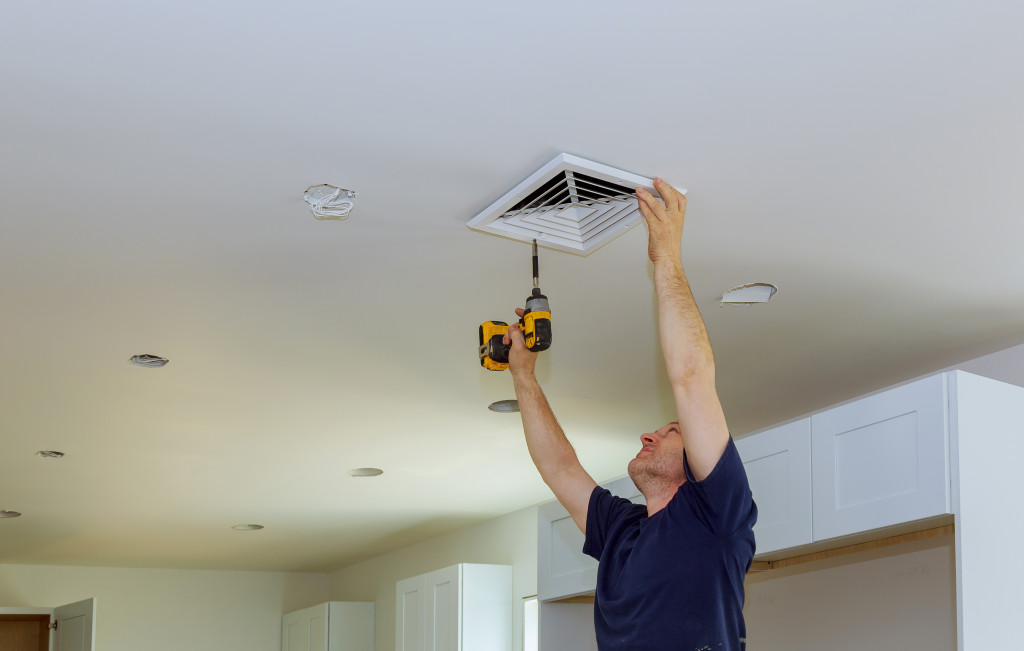 Health and Safety
Comfort is not all about movement and feeling. At work, a comfortable environment is also about safety. Business establishments can be hazardous during an accident or a natural disaster, which could strike at any moment. To provide employees with a sense of relief, business owners must pursue health and safety protocols for each establishment.
That means compliance with the state and federal's health and safety laws, constant emergency evacuation drills, and maintaining emergency exit points and strategies. Health and safety might be at the back of employee's minds, but they remain vital to the overall comfort business owners must provide.
Accessibility to Necessities and Recreational Activities
Most of your employees spend more time in the office compared to their residential properties. Your business establishment acts as a second home in their lives, making it necessary to replicate what a shelter can provide. Restrooms, showers, dining areas, and pantries should be available at all times for their primary needs. Break rooms and entertainment rooms might also be ideal options to introduce a sense of fun in their work lives.
Partnering with restaurants, fitness centers, and recreational activities spaces could also boost employee morale. They do not have to travel to multiple destinations a day to perform all their errands if the work establishment offers them. The accessibility might not be directly within the business operations, but it does add to the comfortable environment they can experience at work.
Employees and establishments are every business' combination to success, making it necessary to create harmony between the two assets. When workers have access to a comfortable environment, their performance can make strides that improve their operations. However, it does not mean you have to do all the work. Your employees also have responsibilities in the workplace, but it is necessary to focus on your duties first.