When you're a mom on the go, from taking your kids to school to working a 9-5 job, it can be challenging to regularly prepare nourishing and delicious homemade meals for your family. But the good news is, using that slow cooker hidden in your pantry can help you make quality dishes with little time and effort.
A slow cooker gives you more productive time after work, allowing you to pay for your group insurance policy or walk the family dog.
So, instead of ordering food or heating frozen pre-made meals for your family, try making these five easy and delicious slow cooker recipes.
Beef Chuck Roast Tacos
Beef chuck roast tacos is a fun dinner recipe that everyone in the family would appreciate — and the best part is, it's super easy to make! All you need to do is add beef chuck roast in the slow cooker and let it cook for 12 hours on low. After that, shred the beef and make the tacos or let your kids make their own. Make sure to stock up on tortillas, cheese, tomatoes, and lettuce.
Pork Stew
Stew is relatively easy to make, and this recipe is no exception. All you need to do is, add cubed potatoes, sliced celery stalks, onions, sugar, salt, water, tomato soup, dried tapioca, and chopped pork shoulder into a slow cooker, and leave it in there for 8 hours on low.
Turkey Breast and Gravy
A simple yet delicious slow cooker recipe that everyone in your family is guaranteed to love is turkey breast and gravy. To make this, thaw your turkey breast, rub onion soup mix all over it, add butter on the bottom of the slow cooker and place it inside — and let it cook for 7 hours on a low setting. It's best to cook a turkey this way as it enhances its flavor and tenderness. You can use store-bought gravy or make your own by combining turkey broth, butter, and flour in a pan and stir over medium heat.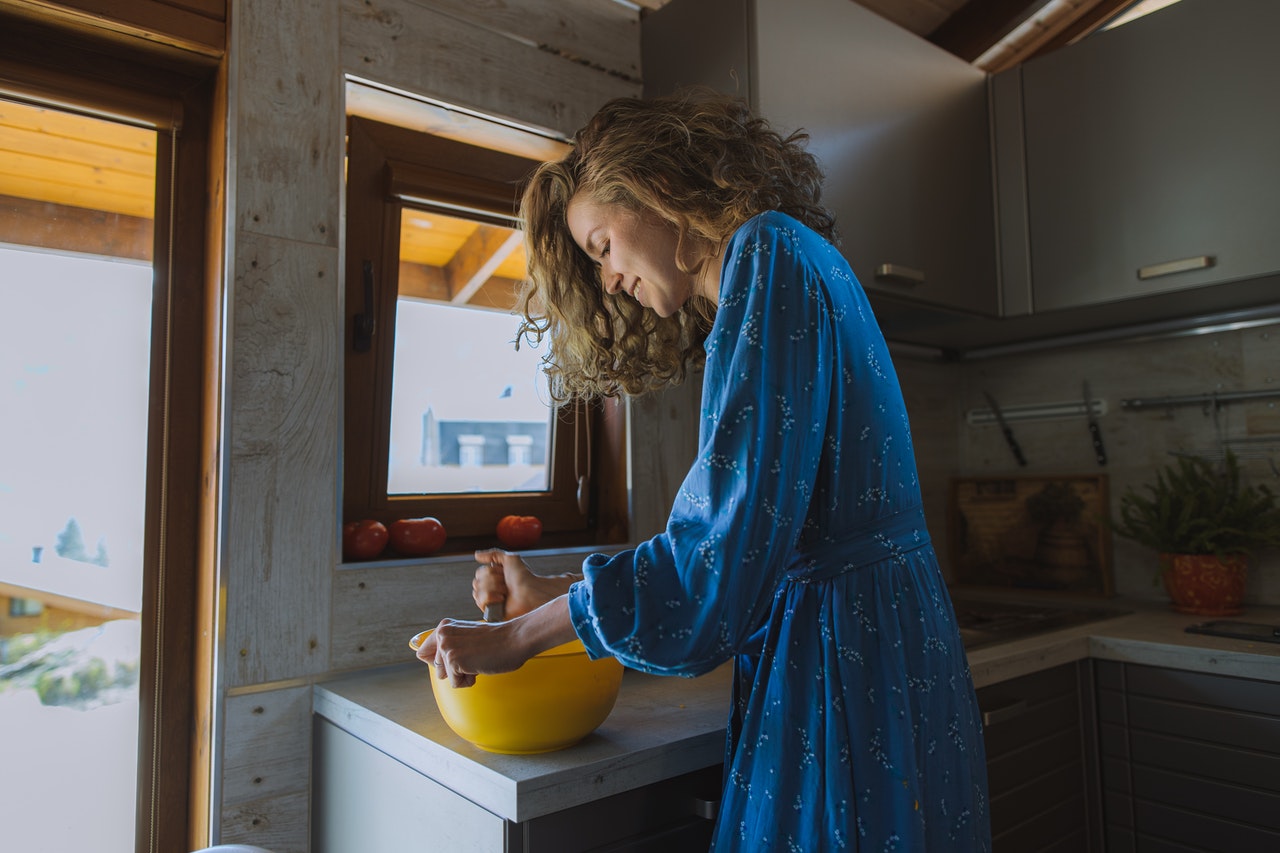 Chicken Soup
Chicken soup is a relatively easy dish to create, and making it via a slow cooker makes it even easier — and delicious. To make chicken soup, add chopped onions, garlic, parsley, whisked eggs, lemon juice, lentils, chicken broth, and the chicken in the slow cooker and cook on low for 5 to 6 hours.
The best chicken cut for this recipe is the chicken breast, but remember to only cook this part on a low setting for around 3 to 4 hours as they tend to dry out quickly. Unless you're cooking it surrounded in liquid like soup.
Spicy Chicken Drumsticks
If you're looking to make a hearty meal that can make anyone in your family ask for more, you can never go wrong with chicken drumsticks. To start, add basil, coconut milk, chili paste, soy sauce, cilantro, and chopped onions in a slow cooker, then stir. After a couple of minutes, add skinless chicken legs into the slow cooker and nestle them into the sauce. Cook it in a low setting for 6 to 8 hours.
As a working mom, it can be hard to make home-cooked meals. You're always doing something, from doing leftover work to entertaining your kids — getting together meals with so little time can be challenging. But it is possible. Try any of the slow cooker recipes mentioned for quality and delicious meals, no matter how busy your schedule is.