Looking for the perfect home to buy for your family can be difficult. You have to look at many houses before finding the best one and deciding. Here are some tips to help you find the right home for your family.
How to Choose the Right Home to Buy for Your Family
1. Know your budget.
It is essential to know how much you can afford to spend on a home before you start looking. That will help you narrow down your search.
2. Get pre-approved for a mortgage.
Before you start looking at homes, it's a good idea to get pre-approved for a mortgage to know how much you can spend.
3. Consider the location.
When choosing a home, the location is essential. Think about the schools in the area, the crime rate, and proximity to family and friends.
4. Do your research.
Be sure to do your research on the area where you are looking to buy a home and the market conditions.
5. Think about what you need in a home.
Do you need a lot of bedrooms? A big yard? A pool? Think about what is important to you and your family.
6. Consider the future.
Think about how your family might change in the future and choose a home that will accommodate those changes.
7. Have realistic expectations.
It's essential to have realistic expectations when looking for a home. You must compare your needs with your budget and work within that.
8. Ask for advice.
Talk to friends and family who have bought homes before and get their advice on the process.
9. Work with a realtor.
A real estate agent can help you find homes that fit your criteria and answer any questions you have.
10. Look at a variety of homes.
Don't just look at one type of home or one price range. Look at different types of homes and see what fits your needs best.
11. Get an appraisal.
If you're considering making an offer on a home, it's good to get an appraisal first to make sure you're not paying too much.
12. Get a home inspection.
Before you buy a home, it is crucial to get a professional home inspection to make sure there are no hidden problems.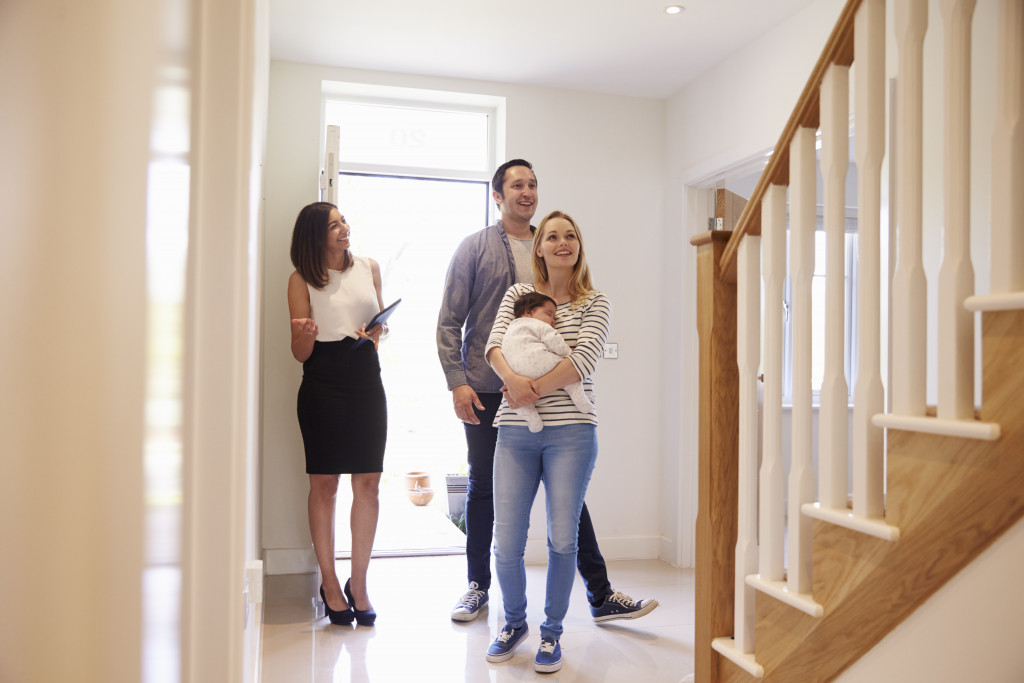 13. Be prepared to negotiate.
Remember that the price of a home is usually negotiable. Don't be afraid to negotiate with the seller to get the best price possible.
14. Be prepared to compromise.
You may not be able to find everything you want in a home, so be prepared to compromise and be flexible on some things.
15. Don't settle.
You must find a home that you love and that meets your needs. Don't settle for a home you're not happy with just because it's a good deal. Be clear with what you can compromise and where you draw the line.
16. Don't rush into a decision.
Don't be pressured into buying a home before you're ready. Take your time to look at all your options. Buying a home is a significant investment and you want to make sure you are making the best decision for your family and happy with your choice.
17. Pay attention to your gut.
If you have a good feeling about a home, go with it. Sometimes you know when you've found the right one.
18. Know when to walk away from a deal.
If you're not happy with a home, the price is too high, you're not getting what you want, or something doesn't feel right, don't be afraid to walk away from the deal. There are plenty of other homes out there, and you don't want to make a decision you'll regret later.
19. Stay calm.
There will be ups and downs during the home-buying process, so staying calm and not letting things get to you is crucial.
20. Have patience.
Buying a home can be complicated and take some time, so patience is essential.
21. Stay positive.
It's easy to get discouraged when looking for a home, but try to stay positive and remember that you will find the perfect home eventually.
22. Don't give up.
If you're having trouble finding a home, don't give up. Keep looking and expanding your search until you find the perfect place for your family.
23. Be prepared for the unexpected.
Things don't always go as planned, so be prepared for the unexpected.
24. Have fun.
Remember that buying a home is a big decision, but it's also an exciting time. Try to enjoy the process and have fun with it.
Live Happily Ever After
These are just a few tips to help you find the right home for your family. Buying a home is a big decision, but it doesn't have to be stressful. You can find the perfect family home without any headaches by following these tips. Be sure to take your time, do your research, and stay positive. Soon you will be settling in your new home and living happily with your family ever after.