Trends never die. They'll be left in the closet for a while, but they always come back. If you've noticed, many of the fashion trends today are revivals of trends of the past. People gain a renewed interest in past styles, and it's only a matter of time before the style that was in fashion when you were younger will become trendy again.
Since the pandemic, nobody could fully flex their OOTDs in public as much or as often as they'd like. So, everyone turned to social media. Bedroom photoshoots have been the go-to for snapping pictures featuring their cute outfits to upload online.
Not even the pandemic could stop self-expression. Here are some fashion items that have made rounds around the internet.
Silk Bandanas
Silk bandanas are making their way to everybody's capsule wardrobe. They're chic, minimalist, and versatile! They're worn in more ways than one. You can wear them as a headcover, have it as a bag accent, and even wear it as a strapless top. There are multiple ways to style your bandana as a scarf, too.
Using a silk bandana is also practical. They keep you cool on hot days and put together on days when you don't know what to wear. All you have to do is wear them with jeans and white sneakers, and you're good to go!
Golden Hoop Earrings
Want to achieve that off-duty model look everybody has been raving about? There's a reason why women want to embody that effortlessly chic look. Wearing a pair of golden hoop earrings brings you closer to that goal.
Golden hoops have become a must in every jewelry box, especially if your style is centered around minimalism. They're a great accessory to have to elevate basic pieces in your wardrobe, like a casual top or a plain white shirt. They have the power to transform any basic outfit into a sophisticated one. Gold is, after all, a timeless addition to any outfit.
Getting a pair is a good investment. However, if getting ones made with real gold is beyond your budget, there are non-tarnish, gold-plated alternatives available in the market.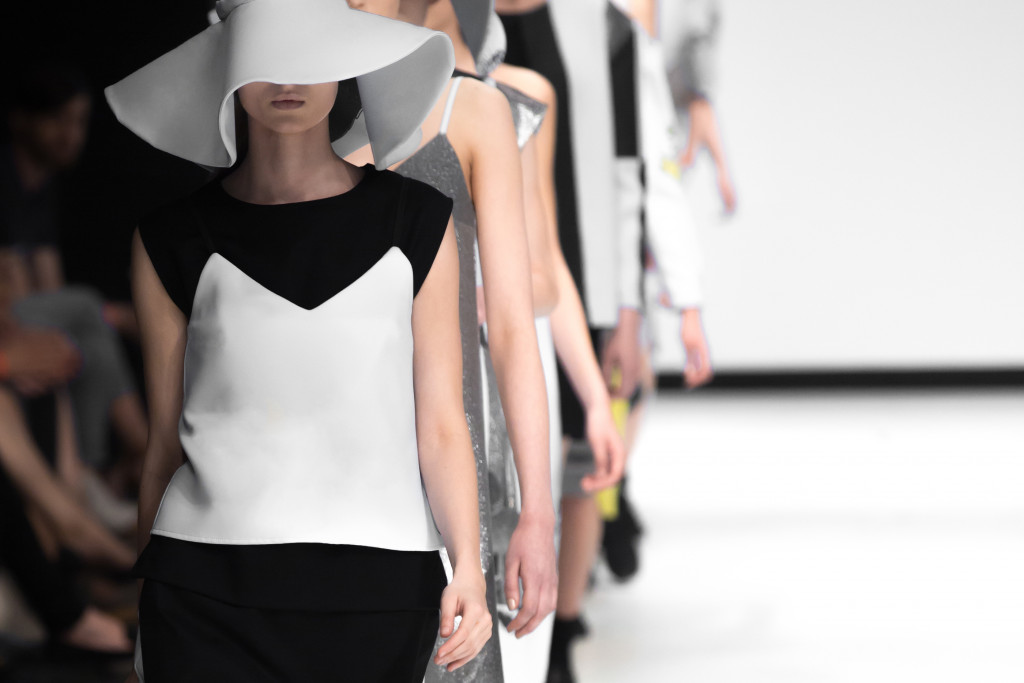 Claw Hair Clip
There's something charming about the disheveled, loosely kept hairdo with hints of stray hairs framing the face. This look is easily achieved thanks to hair claw clips. Like many fashion trends today, this accessory is reminiscent of the 90s. Achieve your Friends fit inspiration. Rock that Rachel-inspired updo with a clamp!
Claw hair clips do a great job at holding your hair. If you don't like the hair fall you get after removing your hair ties, they're a great alternative since these clips don't pull on your scalp as hard as putting your hair in a ponytail. Hair fall can be a bummer. If you think that the cause may be more than the way you tie your hair, consider consulting a hair expert about hair replacement treatment. That way, you'll feel more comfortable and will have more versatility in styling your hair.
Seed Bead Accessories
As Gen Z and millennials reminisce the colors of the 90s, seed bead accessories have made their debut among the younger generation. As it turns out, people have been raving about seed bead accessories!
These beaded necklaces, bracelets, and rings have a youthful vibe to them. Coming in different colors and designs makes them an easy match to any casual outfit. Unlike fashion jewelry, they don't fade nor tarnish!
Open Netted Bags
You might have seen pictures of these bags with grocery items inside. Net bags were produced in the 1920s, and they were originally used as shopping bags. However, its purpose isn't limited to that anymore today. People use them as handbags, beach bags, and more. In fact, people say that modern net bags, which are woven from cotton rope or a yarn-like material, give off a chic but laidback vibe. Although it's see-through, it's no problem if you're not bringing much on an errand run. They're simple, white, and minimalist.
Final Thoughts
With the rollout of vaccines and stores and establishments slowly opening, we're slowly going back to the old normal. Every day, we're getting closer to the days of traveling, meeting up with friends, and going to work safely. In the meantime, you can still rock your OOTD within the comfort of your home.
Fashion is one of the many outlets of self-expression. That's why it will always be relevant. Every decade offers new contributions to fashion, whether it's white knee-high heeled boots or chunky knitted sweaters. Not everyone will like your fashion automatically, but there's always something for everybody.